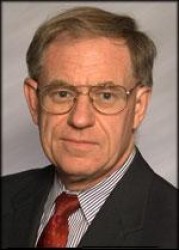 Ron Troyer
In addressing Drake's 129th Commencement Ceremony for Recipients of Graduate and Doctoral Degrees, Ron Troyer will draw on his vast experience as a faculty member and administrator at Drake.
He served nine years as Drake's provost, then began his new role as senior counselor for international initiatives on June 1, 2009. He previously served as dean of the College of Arts and Sciences and professor of sociology.
In his current position, he provides overall coordination of international activities. This includes supervising the director of the International Center, the director of the Chinese Cultural Exchange Program and the director of the Center for Global Citizenship.
He also works with faculty members who are organizing short-term international study seminars and chairs the Internationalization Planning and Priorities Council.