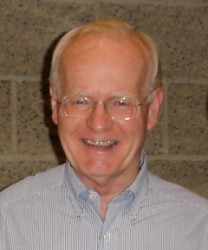 David Ray Griffin
David Ray Griffin, theologian and philosopher of religion, will visit Drake University and present a critical analysis of the Sept. 11 terrorist attacks on Friday, April 23.
The free, public event will begin at 7 p.m. in Bulldog Theater at Olmsted Center, 2875 University Ave.
Griffin will discuss the possibility of attacks being used as an excuse for the U.S. military action that has resulted since in Iraq and Afghanistan. He contends the real conspiracy theorists are people who believe the World Trade Center and Pentagon attacks were hatched by Osama bin Laden and carried out by al-Qaida.
His theory maintains that the attacks on Sept. 11 were orchestrated by the U.S. government and led by then-Vice President Dick Cheney. While countless critics of his theories have come forward to dispel his views as false, he maintains the government pulled off the attacks to justify the War on Terror.
Griffin is professor emeritus of philosophy of religion and theology at Claremont School of theology. He still serves a co-director of Claremont's Center for Process Studies and has written eight books on the subject with the ninth in progress.
For more information about the event, contact Ismael Hossein-zadeh, Drake professor of economics, at ismael.zadeh@drake.edu or 515-271-4026.