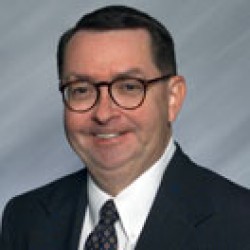 Rod Henshaw
Rod Henshaw, dean of Cowles Library, became chair of the Iowa Private Academic Library (IPAL) consortium, on April 22 at the group's annual conference.
Henshaw will serve a one-year term, with Drake as the host site for the annual conference in 2011.
IPAL was formed in 1977 to facilitate the sharing of information resources among the private academic libraries of Iowa; enabling private academic libraries of Iowa to interact with state, regional, and national electronic bibliographic communications systems; and encouraging increased state and federal support of private academic libraries.
"This organization has a strong record of successful collaboration — aimed at advancing access to scholarly information resources at private academic libraries in Iowa," Henshaw said.



"With the new technologies in hand," he added, "this is an excellent time to further our ability to more effectively and efficiently sustain and manage knowledge for our respective institutions through the power of collaboration."