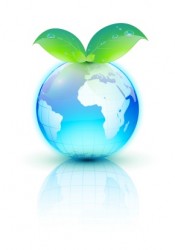 Drake University will host an Earth Jam concert to celebrate Earth Day on Thursday, April 22.
Christopher the Conquered and Todd Carey will be headlining the Earth Jam concert, which is free and open to the public. It will begin at 8 p.m. on Pomerantz Stage in Olmsted Center, 2875 University Ave.
The Drake Environmental Action League is sponsoring the concert as part of a week of events that include free giveaways, petition signing and a variety of activities to promote sustainability.
In addition, the league is encouraging students to carry out five Acts of Green, such as:

Shop green by saying no to plastic and using reusable eco-bags instead
Eat green by supporting local and organic farmers and refraining from meat occasionally
Switch to a compact fluorescent light bulb, which uses 75 percent less energy and lasts about 10 times longer than an incandescent bulb.
Use a water bottle because they don't leak, break, crack or interact with beverages, plus they save plastic
Speak Up by writing a letter to political representatives concerning environmental issues
Free gifts, information and activities to help with the challenge will be available in the Olmsted Center between 11 a.m. and 2 p.m. Monday through Friday.
To learn more about the events or how to get involved, contact Matthew Jurysta at matthew.jurysta@drake.edu.