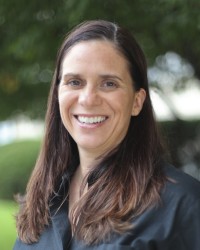 Debra K. Lukehart
Debra K. Lukehart, assistant vice president of communication and marketing at Augustana College in the Quad Cities, has been named executive director of marketing and communications at Drake University, effective Oct. 1.
A Des Moines native and graduate of Lincoln High School, Lukehart earned her bachelor's degree in public relations with a minor in marketing from Drake in 1989. She began her career as an admission counselor at Drake and was promoted to assistant director of admission in 1991.
In her new position at Drake, Lukehart will be responsible for leading the efforts of the Office of Marketing and Communications in achieving the University's strategic goals, focusing on, among other things, advertising, publications, Web communications, public relations, community relations, marketing and market research.
She has more than 14 years experience in higher education, nonprofit, business-to-consumer and business-to-business marketing communications.
"I am delighted that Debra is returning to her alma mater to lead a critical unit of the University," said Drake President David Maxwell. "Drake's stature as one of the top master's universities in the country demands the highest level of excellence in everything that we do, and I have every confidence that Debra has the experience and the expertise to ensure that our marketing and communications efforts meet that standard."
"It is an honor to be included in the Drake community of faculty, staff and students who are defining new standards of excellence in higher education," Lukehart said. "I am delighted to have the opportunity to return to my alma mater and serve in a role that will support its continued success."
Lukehart has been with Augustana College since 2004, when she was recruited to lead a newly formed Office of Communication and Marketing at the private institution in Rock Island, Ill.
Since then, she has created communication strategies and plans to support priority strategic plan objectives that have led to major increases in enrollment and alumni giving. She also developed and implemented a new visual and verbal identity system for the college and a new visual identity system for the intercollegiate athletics program.
In addition, she redesigned the college's Web site and directed a media relations program that resulted in positive coverage in local, regional and national media outlets including The Wall Street Journal, The Chronicle of Higher Education, Inside Higher Education, The Chicago Tribune and USA Today.
Lukehart also has extensive agency experience. She worked at Stamats Communications in Cedar Rapids, Iowa, as an account executive and multimedia project manager. She created new media products and services for colleges and universities and launched the firm's Web division.
Before joining Augustana, Lukehart worked for several years at Chicago-based Lipman Hearne Inc., where she created and managed integrated marketing communication projects for such diverse clients as the University of Chicago Graduate School of Business, The MacArthur Foundation and The College Board.