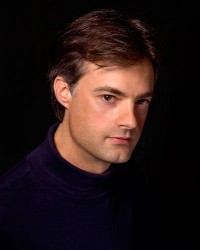 Nicholas Roth
Nicholas Roth, associate professor of piano at Drake University, and Robert Lien, who teaches in Drake's Community School of Music, will perform in a piano gala featuring Des Moines' top pianists on Friday, Aug. 21.
The "Steinway and Friends" show, which is free and open to the public, will begin at 7:30 p.m. at First Christian Church, 25th Street and University Avenue. A dinner will be held before the program at 6:30 p.m. in the church's Bistro Beethoven. Meal tickets are $25 and reservations are requested at 515-255-2181.
Roth will kick off the evening with the Novelettes of Schumann and Lien will perform ragtime favorites. Other pianists include: Stu Calhoon, Susie Miget, Jason Danielson and several piano students.
The program also will feature jazz and French pieces and some works highlighting guest vocalists and other musicians.
A grand finale will include a vote from the audience members who will choose a rendition of Chopsticks or Heart and Soul performed by all the pianists on four keyboards.
The piano gala is being held in celebration of the First Christian Church's new reconditioned seven-foot grand piano. It is a 1963 Steinway B. piano that was played by folk piano star George Winston at his recent concert in Iowa to raise money for flood relief.
The piano was on consignment from Indiana with Stoner Piano, and was purchased for First Christian through a generous gift from Drake alumni Don and Marian Easter.