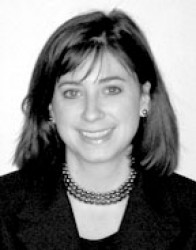 Ashley Sandor Sidon
Ashley Sandor Siddon, assistant professor of cello, will give a faculty
recital with Nicholas Roth, assistant professor of piano, at 8 p.m. Monday, April 27.
The
program is comprised of French and American music, plus Sidon will play a
piece that William Dougherty, the Ellis and Nelle Levitt professor of music,
composed for her.
The recital, which is free and open to the public, will take place on the Jordan Stage in Sheslow Auditorium in Old Main, 2507
University Ave.
The Drake Fine Arts Trio, which had been scheduled to give a free concert at Drake on April 27, has canceled its performance.
Before joining the Drake faculty, Sidon was cello teacher/chamber music coach and lecturer in 20th century music at
the Shanghai Conservatory of Music in Shanghai, China. While teaching
in Shanghai, she toured Southeast Asia to present recitals and master
classes at provincial cultural centers, music schools and other concert
venues.
She previously served as instructor of cello and director of chamber music at
Earlham College in Indiana. She also is cellist and manager of
the Emery Trio and a former associate member of the Chicago Civic
Orchestra. She holds the degree, Doctorate of Musical Arts in
Violoncello, from the University of Cincinnati College-Conservatory of
Music, where her principal teacher was internationally acclaimed
cellist Yehuda Hanani.
Sidon has been an invited performer and clinician nationally and internationally, including invited performances at several of the
provincial conservatories of Music in China, Hong Kong and Singapore,
the Taipei (Taiwan) String Festival at Taipei American School. She has performed at college campuses, such as the
Crane School of Music, Miami University, the University of Tennessee,
and the University of Minnesota, and has continuing commitments to other
campuses in the United States. She is a proponent of contemporary
music and has premiered compositions by composers Philip Koplow and
Roger Vogel.
In addition, Sidon has performed under artists such as Daniel
Barenboim, Pierre Boulez, Michael Tilson Thomas and Christopher
Wilkins. She has won several concerto competitions, including First
Prize in the Colorado College Festival Competition and Silver Medal in
the Cincinnati Conservatory of Music Concerto Competition. During the summer, she is on the artist-faculty of the New
England Music Camp in Maine.