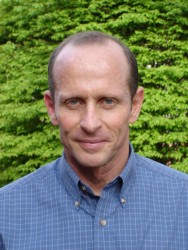 David Radcliff
CONTACT: Tory Olson, 515-271-1834, tory.olson@drake.edu
David Radcliff, humanitarian and director of the New
Community Project based in Elgin, Ill., will present the 2009 Hawley Foundation
Lecture at Drake University on Wednesday, March 4.
The lecture, which is free and open to the public, will
begin at 7 p.m. in Sheslow Auditorium in Old Main, 2507 University Ave.
The event is part of Drake's Engaged Citizen Experience
program, which aims to inform students on global issues and help them
understand the ways in which citizens can confront these challenges through
democracy. This year's theme is: "Poverty, Development and Social
Responsibility: Whose World is it Anyway?"
Radcliff, who recently returned from his eighth trip to
Sudan, will present "One Planet, Two Worlds: The Great Divide Between the
World's Rich and Poor, Our Role In Causing It and What We Can Do About
Resolving It."
His presentation will include stories, photos and analysis
from 20 years of dealing with issues of poverty and justice in Africa, Asia and
Latin America. He also will suggest
ideas for the advancement of women, indigenous people and the poor.
Founded in 2003, the New Community Project is a nonprofit
organization whose mission is to help society begin to live more responsibly
and justly, especially in regard to the planet and its struggling people.
Through the New Community Project, Radcliff has led learning
tours to the Arctic, Amazon, Iraq, Sudan, Burma and Central America. Learn more
about the New Community Project online.
In addition to giving the lecture, Radcliff will visit
Honors Program lecturer Jim Laurenzo's class on Modern Spiritual Masters at 11
a.m. Thursday, March 5. He also will meet with a small group of honors students
and faculty prior to his lecture and will speak at Drake's Intervarsity
Fellowship's worship service at 9 p.m. following his lecture.
The Hawley Foundation was established in 1927 by Des Moines
business and civic leader, Henry B. Hawley and his wife, Carrie.
The Hawley Foundation Lecture is sponsored by the Honors
Program, Honors Student Council, and the Engaged Citizen Experience. For more
information, contact Charlene Skidmore at 515-271-2999.