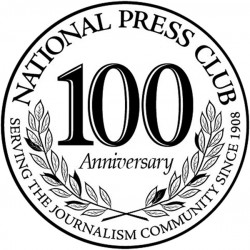 Drake to co-host panel on the future of journalism with National Press Club
Drake University will team with the National Press Club, the world's leading professional organization for journalists, to co-host a panel on the future of journalism featuring key industry leaders on Wednesday, Oct. 29.
The event, which is part of the NPC's Centennial Forum project on "The First Amendment, Freedom of the Press and the Future of Journalism," will be held at 7 p.m. at Drake's Sheslow Auditorium in Old Main, 2507 University Ave. It is free and open to the public.
"The Drake journalism school is honored to be a part of this national conversation on the future of the profession," said Kathleen Richardson, director of Drake's School of Journalism and Mass Communication. "This is a topic of keen importance to the future of our communities and our democracy. The panelists are distinguished Iowa journalists who bring a wide variety of experiences and perspectives."
On the panel at Drake will be:
• Michael Gartner, owner of the Iowa Cubs, Pulitzer Prize-winning editorial writer, former president of NBC News, former editor of the Ames Tribune and the Des Moines Register
• Laura Hollingsworth, president and publisher of the Des Moines Register and group president of the West Group for Gannett's U.S. Community Publishing
• David Busiek, news director of KCCI-TV in Des Moines and former chairman of the Radio-Television News Directors Association
• Steve Buttry, editor of the Cedar Rapids, Iowa, Gazette, who is also director of Tailored Programs for the American Press Institute, where he's had extensive experience with digital journalism
The panel will be moderated by Gil Klein, a veteran national correspondent, past National Press Club president and director of the club's Centennial Forums program.
The event will feature a preview of the club's centennial documentary, "The National Press Club: A Century of Headlines," which follows the history of American journalism through the lens of one of its leading institutions. Everyone who attends the forum will receive a copy of the documentary.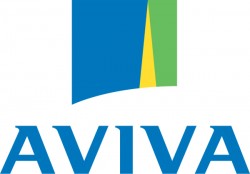 "The National Press Club is
pleased to be allied with Drake University to hold a forum on this
important topic in these tumultuous times for journalism," said Sylvia
Smith, club president. "We would like to thank Aviva USA, which is
headquartered in Des Moines, for making this nationwide series of
forums possible."
The Centennial Forums program is sponsored by Aviva USA,
one of the nation's fastest-growing life insurers. Drake alumnus and
Aviva USA Senior Executive Brian Clark will represent the company at
the forum at Drake on Oct. 29.
In addition, the company is funding the production and
distribution of 12,000 DVD copies of the "The Century of Headlines"
documentary and supplemental education materials.
Schedules and video highlights of forums in other states can be found on the club's Web site.