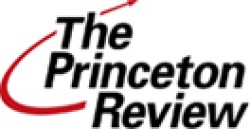 CONTACT: Tory Olson, 515-271-1834,
tory.olson@drake.edu
Drake University Law School's faculty, administrators, library and career services drew praise from students surveyed for The Princeton Review's latest ranking of the nation's best law schools.
"Receiving very positive comments from our students comes as no surprise, "said Benjamin B. Ullem, dean of the law school. "What students appreciate most about Drake is reflected in what was reported. Our experienced and accessible faculty, collegial student body, outstanding library, practical training and lawyering opportunities are just a few of the attributes students associate with Drake."
The rankings were released today in Princeton Review's "Best 174 Law Schools" with the 2009 editions of its annual law and business school guidebooks.
To generate the rankings, The Princeton Review used school-reported data and surveyed 18,000 students from the 174 law schools from the academic years 2007-08, 2006-07 and 2005-06.
Approximately 100 students at each law school were surveyed for the rankings lists. The guidebook contains the following comments from Drake students:
• Most of Drake's faculty members have worked within their respective fields, which is "readily apparent in their pragmatic approach to teaching"

• Drake recently "totally reinvented" its Career Development Department

• Administrators are "knowledgeable and experienced" and "unbelievably accessible"

• Drake offers a "one-of-a-kind" trial practicum program, which allows students to observe an actual trial at the school's legal clinic

• "Abundant externship/internship/clerkship opportunities"

• The law library is "impressive in resources" and the "highlight of the school"

• "Relations amongst students are what make Drake"

• Drake is a "helpful and healthy place to study and learn"
School profiles in "Best 174 Law Schools" cover admission, academics, financial aid, campus life and career information. Introductory chapters offer information and advice on funding the degrees, taking the LSAT and GMAT, applying to the schools and excelling at them. View the rankings online.