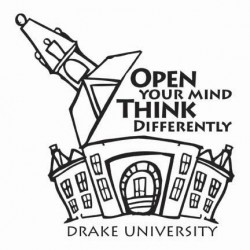 Before they even hit the books, approximately 900 entering first-year undergraduate students will volunteer community service from 10 a.m. to noon on Saturday, Aug. 23.

Students will work on projects in the Drake neighborhood including picking up trash, weeding and maintaining flowerbeds and painting in the following areas:
•
24th to 34th streets and Kingman Boulevard to Clark Street
•
Drake Park, 24th and Drake Park Avenue
•
The Michael Garden, 25th Street and Cottage Grove Avenue
In addition, students will distribute flyers in the area south of University Avenue from 35th Street to 42nd Street.
Other service projects will include creating literacy kits for children entering kindergarten and awards for Des Moines Public School teachers to give their students.
Other weekend plans include group activities, a volleyball scrimmage and a keynote lecture, "Wake Up with Wanda: Choices, Challenges and Choices," by Wanda Everage, vice provost for student affairs and academic excellence.
A group of returning students, staff and faculty members from across the University will participate in Welcome Weekend and help prepare incoming students for their first semester at Drake.
First-year students will arrive on campus and move in on Wednesday, Aug. 20, and classes will begin on Monday, Aug. 25.