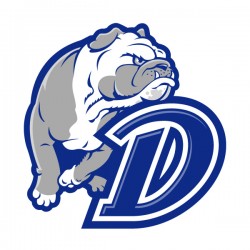 MEDIA CONTACT: Mike Mahon, 515-271-3014,
mike.mahon@drake.edu
;
Student-athletes representing Drake athletic teams will unite this Tuesday, Aug. 19, for a common purpose — to help the less fortunate — by participating in "Meals from the Heartland" at the downtown Hy-Vee Hall.
"Meals from the Heartland," a local nonprofit organization that packages and sends meals to help starving and malnourished children in Belize, El Salvador, Guyana, Haiti, Jamaica and Nicaragua, has asked Drake Athletics to help kick off its 2008 event.
Teams of eight people will get together in an assembly line fashion to measure and package the goods, while racing to see which team can package the most. This year the organization hopes to package 3 million meals to send overseas.
Members from the offensive unit of the Drake football team will compete against one another and athletic department staff at Hy-Vee Hall from 11:30 a.m. to 12:30 p.m.
Members of the Drake women's soccer and volleyball teams will compete from 2:30 to 4:30 p.m.
Local business, schools and volunteer groups will be invited to watch the pep rally style kick-off. It is hoped that they will bring their own teams back to volunteer from Sept. 1-9.
The nine-day event will have two components: a massive food drive to restock Iowa food pantries and a huge assembly line to package 3 million meals for the world's hungry.