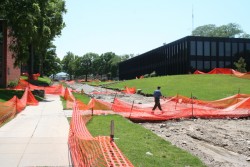 A pedestrian carefully crosses the 28th Street corridor near Forest Avenue.
Major construction project to enhance Drake's green space
By Emilee Richardson
Construction began at Drake University this month in an effort to unify the campus in a green landscape while reducing the presence of motor vehicles. As part of the University's Campus Master Plan, the main focus of the project is to emphasize an environmentally sustainable area.
"You will see a reforested, re-graded pedestrian plaza designed for foot traffic and small service carts," said Mark Chambers, facilities operations manager. "There will be numerous plantings along the way, new sidewalks, benches, trash receptacles and bike racks."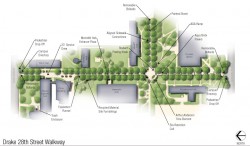 The project is transforming 28th Street into an eco-friendly pedestrian walkway.
The portion of 28th Street between University and Forest Avenues has been removed and will be replaced with a wide, eco-friendly pedestrian walkway.
The path will be lined with nearly 80 red oak trees and more than 350 shrubs. In keeping with the goal of sustainability, recycled plastics and metals will be used in the benches and trash containers. The walkway will become a natural drainageway that will help contain and absorb rainwater, and it also will be accessible to emergency vehicles.
In addition, Carpenter Avenue between 27th and 28th Streets, which is also known as the "painted street," will be removed and replaced with an elevated concrete canvas for annual Relays street painting.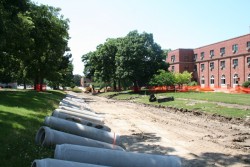 Drainage pipes await installation along Carpenter Avenue, also known as the "painted street," which will be elevated and resurfaced.
The project is funded by a $1.5 million federal grant from the Department of Transportation in an effort to increase pedestrian traffic in areas such as Drake's campus. The project is scheduled to be completed this November.

Although the project won't be finished in time for the start of classes in August, Chambers assures the Drake community that the facilities staff will assist with pedestrian traffic in every way possible during construction.
"Drake has waited a long time for an opportunity like this to come around," he said, "and I think it will be worth the little bit of inconvenience to see it come to fruition."
The project was designed by Confluence (formerly Brian Clark & Associates), a firm of landscape architects and planners in Des Moines. Elder Corporation is the general contractor.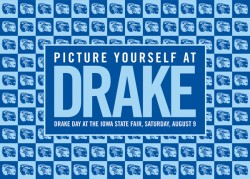 Enjoy Drake Day at the Iowa State Fair Aug. 9
Drake Day at the Iowa State Fair will showcase many ways to "Picture Yourself at Drake" on Saturday, Aug. 9. The free festivities will take place from 9 a.m. to 8 p.m. at the Drake University tent on Rock Island Avenue just east of the Bill Riley Stage.
The Drake tent will feature life-size photo cutouts representing different aspects of Drake life as well as a 25-foot-tall Spike the Bulldog. Visitors will be able to put their faces into several "virtual" Drake scenes and snap souvenir photos. Drake-themed disposable cameras will be handed out, but quantities are limited.
University President David Maxwell will greet visitors at the Drake tent from 10 to 11 a.m. Then he will move to the Iowa Pork tent, where he will serve as an honorary chef for two hours. The Iowa Pork tent is located two doors east of Ye Old Mill on Grand Avenue.
Drake Relays Director Brian Brown will be at the Drake tent from 9 a.m. to noon, promoting the celebration of the 100th birthday of the Relays (April 23-25, 2009). Plus, Drake student-athletes and coaches will visit the tent at various times to sign free, limited-edition sports posters. The following teams are scheduled:

Volleyball — 10:45 a.m. to 12:15 p.m.
Men's Basketball — 12:45 to 2:15 p.m.
Women's Soccer — 3:45 to 5:15 p.m.
Also at the tent, Drake pharmacy students will conduct heartburn screenings for fairgoers. In true fair fashion, the screenings will include free samples of Prilosec on a stick for those suffering from heartburn after indulging in the fair's vast array of deep-fried foods.
In addition to Drake Day on Aug. 9, the University will have a display in the William C. Knapp Varied Industries Building throughout the fair, which runs from Aug. 7-17.
For more information about Drake Day at the Iowa State Fair, contact Michelle Thilges or Emilee Richardson at 515-271-3163 or mcstaff@drake.edu.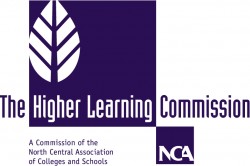 Higher Learning Commission extends Drake's accreditation
Drake University's accredited status has been continued by the Higher Learning Commission without any need for follow-up reports or focused visits.
Having fully met the accreditation standards of the commission, Drake is scheduled to have its next comprehensive team visit in 2017-18.
The commission's action follows a comprehensive self study by the University and a three-day site visit last February by a team of nine consultant-evaluators.
"We are delighted that the reaccreditation process is complete," said Drake President David Maxwell, "and we are very pleased by the overwhelmingly positive comments in the Higher Learning Commission's report. It is powerful external validation by higher education professionals of Drake University's exceptional learning environment."
In its written summary of the review, the commission concluded that:
•
Drake University is a far stronger and focused institution than it was 10 years ago.
•
Its mission is clearly understood and embraced by the administration, faculty and trustees.
•
It has established a planning culture that guides resource allocation decisions through clearly articulated priorities.
•
It has a solid track record of capital and operating budget decision-making as evidence of solid planning.
•
A culture of assessment of learning has taken hold. Its participation in the Academy for Assessment of Student Learning has laid the foundation for continued improvements in effective assessment practices.
•
It has committed resources to support faculty development. Through its systematic program review, Drake University has a process of continuous program enhancement.
•
Finally, the University has demonstrated a continuing commitment to provide opportunities for students and faculty to serve the broader community.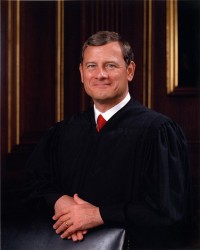 Chief Justice John G. Roberts Jr.
Chief Justice John G. Roberts Jr. to give Opperman Lecture
Chief Justice of the United States John G. Roberts Jr. will deliver the 11th Dwight D. Opperman Lecture in Constitutional Law at Drake University on Thursday, Oct. 2.
The lecture, which is free and open to the public, will start at 3 p.m. in the Drake Knapp Center, 2525 Forest Ave., Des Moines.
Dwight D. Opperman, LW'51, endowed the lecture series in 1988 to recognize the importance of constitutional law to the nation and enhance its emphasis at Drake Law School. Opperman, chairman of Key Investments, has been a major benefactor of Drake University and Drake Law School.
President George W. Bush appointed Roberts to the U.S. Court of Appeals for the District of Columbia Circuit in 2003. He was nominated as Chief Justice of the United States by President Bush two years later and, after being confirmed by the U.S. Senate, Roberts took his seat on the Supreme Court on Sept. 29, 2005.
Roberts holds a bachelor's degree from Harvard College and a law degree from Harvard Law School. He served as a law clerk for Judge Henry J. Friendly of the U.S. Court of Appeals for the Second Circuit from 1979-80 and as a law clerk for then-Associate Justice Rehnquist during the Court's 1980 term.
From 1981-82, Roberts was special assistant to the U.S. attorney general. He served as associate counsel to President Ronald Reagan from 1982-86. He was principal deputy solicitor general in the U.S. Department of Justice from 1989-93. He practiced law in Washington, D.C., from 1986-89 and 1993-2003.
The Opperman Lecture — always well attended by students, legal dignitaries, the university community and members of the public — presents opportunities for students to contemplate the Constitution with a member of the nation's highest tribunal. Justices interact directly with students by teaching a law class, engaging in off-the-record question-and-answer sessions, or meeting with small groups of student leaders.
The following current and former U.S. Supreme Court justices have presented Opperman Lectures:
•
Justice Clarence Thomas
•
Chief Justice William H. Rehnquist
•
Justice Ruth Bader Ginsburg
•
Justice Sandra Day O'Connor
•
Justice Anthony M. Kennedy
•
Justice Lewis F. Powell
•
Justice Harry A. Blackmun
Justices Scalia and Thomas thought so much of the experience that they both returned to Drake. Justice Scalia gave his first Opperman Lecture in 1992, and then came back in 2002 to deliver a second one. After presenting the Opperman Lecture in 1999, Justice Thomas returned in 2000, 2002 and 2006 to teach a special one-week seminar on the Supreme Court.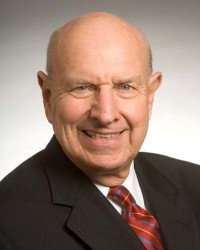 Thomas R. Pickering
Former ambassador to give Bucksbaum Lecture Oct. 5
Thomas R. Pickering, former ambassador and undersecretary of state for political affairs, will present "America's Role in the World: Foreign Policy Choices for the Next President," this fall's Martin Bucksbaum Distinguished Lecture at Drake University. The free, public lecture on Sunday, Oct. 5, will begin at 7:30 p.m. in the Drake Knapp Center, 2525 Forest Ave.
In a diplomatic career spanning five decades, Pickering has served on each of the major continents and reached the rank of career ambassador, the highest in the U.S. Foreign Service. He acted as U.S. ambassador to Russia, India, Israel, El Salvador, Nigeria and the Hashemite Kingdom of Jordan.
From 1989 to 1992, Pickering was the U.S. ambassador and representative to the United Nations in New York, where he led the U.S. effort to build a coalition in the U.N. Security Council during and after the first Gulf War.
Pickering served as executive secretary of the department and special assistant to Secretaries of State William P. Rogers and Henry A. Kissinger in the 70's and as undersecretary of state for political affairs from 1997-2000.
After retiring from the State Department, Pickering joined The Boeing Company as senior vice president of international relations and member of the Executive Council. He was responsible for the company's relations with foreign governments and the globalization of Boeing.
Now, he serves as vice chairman of Hills & Company, International Consultants.
Pickering has held additional positions in Tanzania, Geneva and Washington. He speaks French, Spanish and Swahili fluently and also is proficient in Arabic, Hebrew and Russian.
A U.S. Navy veteran, he served on active duty from 1956 to 1959 and later served in the Naval Reserve to the grade of lieutenant commander.
Pickering holds several degrees:
Bachelor of Arts, cum laude, in history from Bowdoin College
Master of Arts in law and diplomacy from the Fletcher School of Law and Diplomacy at Tuffs University
Master of Arts from the University of Melbourne in Australia, where he studied under a Fulbright Scholarship
Honorary doctorate degree in law from Bowdoin College; he has received similar honors from 12 other universities
In 1983 and 1986, Pickering won the Distinguished Presidential Award and, in 1996, the Department of State's highest award, the Distinguished Service Award.