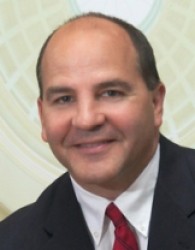 Jim Goodman
Jim Goodman, 46, adjunct professor of entrepreneurship and
marketing research at Drake University, died Sunday competing in the amateur
men's race of the Hy-Vee Triathalon.
Goodman of Urbandale signaled for help during the swimming
leg of the race and was flown by helicopter to Iowa Methodist Medical Center,
where he died.

Family and friends will gather for memorial services at 11 a.m. Thursday, June 26, at St. Pius X Catholic Church, 3663 66th St., in Urbandale. The visitation will be held from 5 to 7 p.m. at the church on Wednesday, June 25.

Goodman was president and chief executive officer of
Customer Ease, a marketing research and consulting firm in the East Village in
Des Moines. He also was known for his involvement with the East Des Moines
Chamber of Commerce, Orchard Place and the Urbandale Sanitary Sewer District.