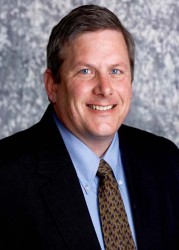 Iowa Agriculture Secretary Bill Northey will be one of the speakers.
MEDIA CONTACTS: Lisa Lacher, 515-271-3119, lisa.lacher@drake.edu;

Julie Rutz, 515-226-8774, rutz@iowapolitics.com
State and local officials will discuss the future of Iowa's energy industry at a free public forum at Drake University on Friday, July 11.
The speakers will be:

Iowa Agriculture Secretary Bill Northey
Des Moines Mayor Frank Cownie
Iowa Utilities Board Chairman John Norris
Executive Director of Iowa's Office of Energy Independence Roya Stanley
The program, sponsored by Drake, IowaPolitics.com and Mediacom, will be
held from 1:30 to 2:30 p.m. at Levitt Hall in Old Main, 2507 University
Ave.
IowaPolitics.com Des Moines Bureau Chief Chris Dorsey will moderate the program, which will include questions from audience members. The discussion will be televised to a statewide audience on the Mediacom Connections Channel (22) at 2 p.m. July 14, 7 p.m. July 16 and 11:30 a.m. July 20. In addition, the program will be available after July 18 for On Demand viewing from Mediacom on Channel 1.
The event is part of a continuing series of "Cookies and Conversation" forums, which provide a setting where candidates, elected officials and other newsmakers can communicate directly with interested citizens as well as the Drake community. Cookies and coffee will be served.
The event is free, but reservations are required. For reservations, call 515-226-8774 or e-mail Julie Rutz at rutz@IowaPolitics.com. Doors at Levitt Hall will open at 1 p.m. Free parking will be available in Drake lots at 26th Street and University Avenue and at 25th Street and Carpenter Avenue.



IowaPolitics.com is an independent, non-partisan news operation offering a free Web site at www.IowaPolitics.com and paid subscriber products.
For more information, contact Julie Rutz at 515-226-8774 or rutz@IowaPolitics.com.