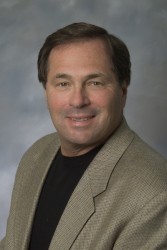 Allen Zagoren
Professor mentors MPA students through independent research
projects
Since becoming a full-time professor at Drake several years
ago, Allen Zagoren has jump-started a program for Master of Public Administration students seeking
meaningful research experiences.
One by one, Zagoren has guided students through independent
study projects focusing on research from health care policy to public
administration to Medicare. His strong background as a surgeon, health care
administrator and researcher and expert in health care policy enabled him to
develop the program.
"My experiences have helped me to mentor students
through independent study research projects that are meaningful," said
Zagoren, associate professor of public administration. "We're doing
independent study and coming out to publish. This is more challenging than a
course and more interactive than textbook research."
MPA students Joni Boone and Rochelle Wallace, who both
graduated in May, are among Zagoren's students who have taken advantage of the
collaborative research opportunity.
Both students have found the research experience to be
rewarding and pertinent to their careers.
"Working with Dr. Zagoren has been an enlightening
experience," said Boone of Ankeny, who now works for Principal Financial
Group in Des Moines. "He brings a wide range of expertise that he is
pleased to share with those around him. His students benefit from the number of
hats he wears."
Wallace said collaborating with Zagoren on her project has
truly enriched her learning experience at Drake. "He has the ability to
help students explore outside the box, and helps me to strive academically to
meet the desired goals and outcomes we set for my project," said Wallace
of Des Moines. She now works for Cahaba GBA LLC where she researches,
investigates and responds to Congressional inquiries and Freedom of Information
Act requests and teaches classes on Medicare.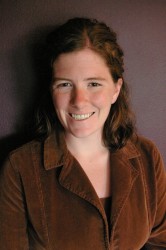 Joni Boone
Students sink teeth into health care system
In the spring of 2007, Joni Boone began working on a paper researching the disparity in insurance policy premiums between men and women. Policies for women are usually higher due to their gender and more frequent use of the health care system.
"Women are traditionally a higher risk for insurance companies to underwrite and therefore pay a higher premium," she said. "Often this premium discrepancy results in insurance for women that is not affordable. In the end, our system faces underinsured or uninsured women."
"With health care being such a prominent topic of debate in the upcoming elections, this topic is a relevant one," Boone said.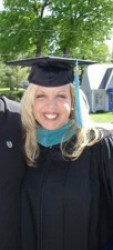 Rochelle Wallace
Rochelle Wallace, who began working on her project this summer, is researching and analyzing the new Medicare Contracting Reform and the changes that have taken place in Medicare over the years.
The project focuses on the decrease in contractors, fiscal intermediaries and carriers of Medicare and the impact of MCR on employers, employees and Medicare beneficiaries.
Questions for the future of health care
Although these projects look at different aspects of the health care system, they both ask important questions for society, Zagoren said.
Boone's research puts the health care system in the United States in perspective in comparison to other world systems, especially those of European countries. The project asks a natural question — whether or not it is fair for women to have, and pay, higher premiums.
"Different solutions have been proposed in recent years. Requiring insurance of all citizens, requiring businesses to offer medical coverage and a national health care system are only a few," Boone said. "Ultimately, the paper asks if there is a policy solution that addresses both the cause and effect of the medical premium disparity between genders."
Where Boone's project looks at women as a group, Wallace's project focuses on individuals and what kind of impact the Medicare system has on their specific situations.
"Many individuals will come to rely on Medicare and when they do, will MCR have helped or hindered their situation?" Wallace said. "Medicare is an ever-changing organism, which will ultimately lead to ongoing continued research."
"Both of these projects are important works," Zagoren said, "and they need to be out there!"