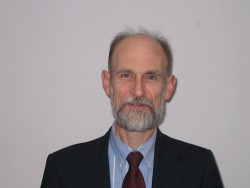 James A. Benzoni
CONTACT: Julie Rutz, IowaPolitics.com, 515-226-8774, rutz@iowapolitics.com
James A. Benzoni, a Des Moines attorney who teaches immigration law as an adjunct faculty member at Drake University Law School, will participate in a forum on Immigration in Iowa on Thursday, June 5.
The forum, featuring legal, civic, business and community leaders, will take place at the Urban Campus of Des Moines Area Community College. The program will begin promptly at 11:30 a.m. in room 124 of Building 1 at 1100 Seventh St. on the DMACC Urban Campus. The event is free and open to the public, but reservations are required.
Benzoni, who has a practice concentrated in the area of immigration law, graduated from Drake Law School in 1990. Prior to attending law school, he spent approximately 10 years traveling throughout the United States and other parts of the world. His experiences while traveling sparked his interest in immigration law.
In addition to Benzoni, other confirmed panelists are:

Alicia Claypool, convener of the Iowa Immigration Education Coalition and a member of the Iowa Civil Rights Commission
David Roederer, executive director of the Iowa Chamber Alliance (representing 16 chambers of commerce in Iowa)
Iowa Rep. Beth Wessel-Kroeschell, D-Ames
The program, sponsored by IowaPolitics.com, DMACC and Mediacom, is an extension of the Drake University-IowaPolitics.com "Cookies and Conversation" series. The series provides a forum where major candidates, elected officials and other newsmakers can communicate directly with interested citizens, business leaders, students, faculty and staff. Launched prior to the 2008 Iowa caucuses, the series also helps focus attention on major issues.
IowaPolitics.com Des Moines Bureau Chief Chris Dorsey will moderate the program, and questions will be accepted from audience members. The panel discussion also will be televised to a statewide audience on the Mediacom Connections Channel and will be available for On Demand viewing from Mediacom on Channel 1.
For reservations, call 515-226-8774 or e-mail Julie Rutz at rutz@IowaPolitics.com. Doors at DMACC Urban Campus will open at 10:30 a.m. Free parking will be available at the DMACC Urban Campus.
IowaPolitics.com is an independent, non-partisan news operation offering a free Web site at www.IowaPolitics.com and paid subscriber products.