MEDIA CONTACT: Tory Olson, 514-271-1834, tory.olson@drake.edu

Two Drake University seniors have been selected to receive
Fulbright grants for the 2008-09 academic year. Linda Yang of Sioux Falls,
S.D., received a scholarship for an English teaching assistantship in Hong Kong
while Kathryn Seckman of Colorado Springs, Colo., received a scholarship to
support her research on the role of women in politics in Morocco.
"It's so exciting to have two successful
applicants this year," said Eleanor Zeff, associate professor of politics
and Drake's Fulbright program adviser for the application process. In recent
years, nine out of 18 Drake students who have applied have received Fulbright
grants, she added.
"This demonstrates
that Drake students can compete with top applicants around the country in the
rigorous Fulbright selection process," Zeff said.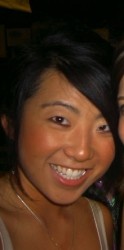 Linda Yang
Yang, who plans to graduate in May with double degrees in secondary
education and magazine journalism, will leave for Hong Kong in August for a
three-week orientation.
She also will take English teaching classes, including
speaking, writing and pronunciation, as well as a basic Cantonese course and
courses on Chinese and Hong Kong culture.
She will teach at the Hong Kong Institute of Education from September to June as part of the Fulbright English Teaching Assistantship
program, and she will receive living and travel expenses as well as a stipend.
"I'm looking forward to meeting the 15 other students
awarded the English Teaching Assistantship," she said, "and working
with the students and staff at the Hong Kong Institute of Education."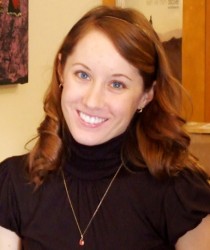 Kathryn Seckman
Seckman, who plans to graduate in May with a bachelor's degree in international relations and a Global
Ambassador Certification, will go through a pre-orientation in
Washington, D.C. this summer. She also will take five weeks of language training in Morocco to study the Moroccan dialect of Arabic.
The nine-month Fulbright Grant will cover Seckman's research
project, "Voices of Women in Moroccan Parliament," as well as a
stipend. For her research, she will conduct personal interviews with Moroccan
women in the lower house of the Parliament and
work with local women's organizations to explore the effects of Morocco's quota
system on female participation in the political process.
"In 2002, Morocco established
a quota system for the lower house of Parliament mandating that 10 percent of
representatives had to be women," Seckman said. "This is a
significant step for a predominantly Muslim country with more traditional views
about the role of women in society."
For more information about the Fulbright Scholarships and
Grants, visit the Web site.