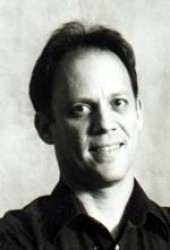 Bill Liston
MEDIA CONTACT: Tory Olson, 515-271-1834, tory.olson@drake.edu

Hollywood musician Bill Liston will be featured on saxophone as a guest artist with the Drake University Jazz Ensemble I in a free concert at 8 p.m. Tuesday, April 29, on the Jordan Stage in Sheslow Auditorium in Old Main, 2507 University Ave.
As part of the performance, Jazz I also will celebrate its new CD, "Across The Pond," which was recorded during the ensemble's most recent European tour. All proceeds from the record sales will benefit the group's European tour in 2009.
"Across the Pond" will be available for purchase at the concert for $15. This is the first time the CD will be available to the public.
The ensemble, directed by Andrew Classen, has hosted Liston for a three-day campus visit. Liston had an open rehearsal with Jazz I on Sunday and Monday gave a public lecture and spoke to an honors class. Monday evening, he performed with the Des Moines Big Band at Adventureland Inn in Altoona.
A freelance musician in the Los Angeles area, Liston has recorded with Ray Charles, James Taylor and Michael Buble, among others. Liston also has performing credits for several motion pictures, including "Catch Me If You Can," "Chicago" and "The Devil Wears Prada." He also has arranging and conducting credits for various films, including "Pirates of the Caribbean" and "Spiderman 3."
Liston arranged several pieces for the program, including "Claxography," "You Hid What in the Sousaphone?" and "I Can't Get Started."
The ensemble also will perform:
"High Maintenance" by Gordon Goodwin
"Hang Gliding" by Maria Schneider
"Moanin'" by Charles Mingus
"That Old Black Magic" by Johnny Mercer
"Spirit of New Orleans" by Andrew Classen
Additional information about Jazz Ensemble I is available on the Web site.