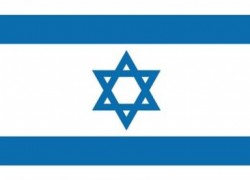 MEDIA CONTACT: Lisa Lacher, 515-271-3119.
lisa.lacher@drake.edu
Drake Hillel, the Jewish student organization, is planning a celebration in honor of Israel's 60th anniversary. The "Israel at 60 Fair," which is free and open to the public, will take place from 7:30 to 9:30 p.m. Thursday, May 1, in the ballroom of Morehouse Residence Hall, 2803 University Ave.
Attendees will learn about the state of Israel, enjoy free food and have the chance to win prizes. Booths will be set up with activities and information about Israel.
Hillel is a group that intends to meet the social, religious, educational and cultural needs of students interested in Judaism. Activities range from bagel brunches and Hanukkah parties to organizing rides to the synagogue for the high holidays. This group is open to all sects of Judaism and involves activities with the Des Moines Jewish communities.
For more information, contact Drake Hillel President Jamie Schenker at jks001@drake.edu.