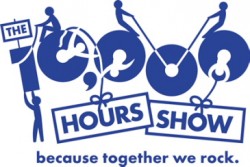 CONTACT: Alicia Boemi, 847-917-3660,
aboemi@gmail.com
Reel Big Fish will perform at the fifth annual 10,000 Hours Show Concert on Monday, April 14, at the Iowa State Memorial Union, 2229 Lincoln Way, Ames, Iowa. Doors will open at 6:30 p.m. Public Property will perform at 7:30 p.m. and Reel Big Fish will take the stage at 8:30 p.m.
The concert is in recognition of students who volunteered 10 or more hours of community service within the past year. The concert is free to volunteers who have logged and confirmed their hours with the nonprofit organizations for which they volunteered.
The 10,000 Hours Show of Central Iowa is a student-run organization promoting volunteerism at Drake University and Iowa State University.
Reel Big Fish is one of the legions of Southern California ska-punk bands to edge into the mainstream. For more information on the band, visit its Web site.
Previous 10,000 Hours Show Concerts have featured Ben Folds, Guster, CAKE and JET. The 10,000 Hours Show is an endeavor of United Way of Central Iowa, the Volunteer Center of Story County, the Iowa Commission on Volunteer Service, Drake University and Iowa State University.
More information about the 10,000 Hours Show can be found online.