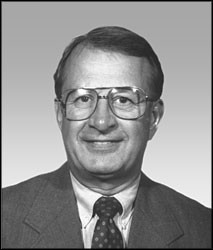 Herb Strentz
CONTACT: Lisa Lacher, 515-271-3119, lisa.lacher@drake.edu
Herb Strentz, professor emeritus and former dean of Drake University's School of Journalism and Mass Communication, will give a speech about the Cowles Family on Tuesday, April 15.
The event, which is free and open to the public as part of the Live! at Cowles Library Series, will start at 7 p.m. in the Cowles Library Reading Room, 2725 University Ave. A reception will follow.
The speech, titled "From the Cowles Closet," will provide a glimpse into the personal, local and national affairs of the Cowles family, based on correspondence, commentary and whimsy now part of the Cowles Library Collection.
In addition to owning the Des Moines Register and the Minneapolis Star Tribune for many years, the Cowles family has made a major impact on Des Moines through various philanthropic activities, including many generous donations to Drake University.
Strentz assisted the late David Kruidenier, former publisher of the Des Moines Register, in bringing the Cowles family papers to the library the family helped found. Strentz's research interests include the involvement of John and Gardner "Mike" Cowles in the presidential candidacy of Wendell Willkie in 1940 and in the shaping of the nation's journalism and civic affairs.
For more information, contact Susan Breakenridge at 515-271-3994 or susan.breakenridge@drake.edu.