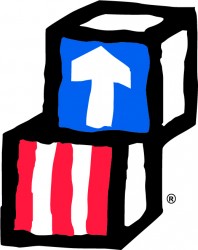 CONTACT: Lisa Lacher, 515-271-3119,
lisa.lacher@drake.edu
Drake University Head Start will open a new toddler classroom this fall in the former Montessori School wing of Covenant Presbyterian Church in West Des Moines.
The new classroom will help meet the high demand for child development programs for 2-year-olds on the west side of Polk County.
Morning and afternoon sessions will be offered year round in the new classroom at 1025 28th St.
"We are delighted to be partnering on the new classroom with Covenant Presbyterian Church, where we have had a Head Start classroom serving 3- to 5-year-olds for the last three years," said Georgia Sheriff, director of Drake Head Start. "We appreciate the opportunity to grow our program in West Des Moines."
The new toddler classroom will expand the Drake Early Head Start program, which has offices and programming space at Highland Park Presbyterian Church, 321 Euclid Ave., Des Moines.
Established in 1994 by the Head Start Reauthorization Act, Early Head Start offers comprehensive child development and family support services to low-income families. Both Head Start and Early Head Start have the overall goal of improving the health and school readiness of young children in low-income families.
Drake Early Head Start programs are conducted in Polk County only. Drake Head Start programs, however, are available in Polk, Jasper, Story (Ames only), Warren, Marion and Boone counties. More than 1,000 children are enrolled in the combined programs.
Drake is taking applications for the new toddler classroom in West Des Moines. To obtain an application, call 515-271-1854. For more information about Drake Head Start, visit the Web site.