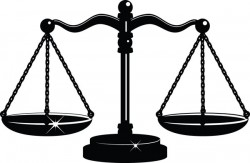 CONTACT: Charlene Skidmore, 515-271-2999,
charlene.skidmore@drake.edu
; Tory Olson, 515-271-1834,
tory.olson@drake.edu
Drake University's Undergraduate Mock Trial Team will host a public trial on Monday, Feb. 25, as part of Drake's new Engaged Citizen Experience program. The event, which is free and open to the public, will be held from 7-10 p.m. in the Neal and Bea Smith Law Center, 2400 University Ave.
Members of the mock trial team will present elements of this year's collegiate case, a sentencing trial in which the defendant, Bobbi Campbell, plead guilty to stabbing a social worker with an HIV-infected needle. Attendees at the trial will go through the jury selection process and will decide the case for the fictional defendant.
"This event will provide students with an opportunity to learn about jurors' civic duty, criminals in the justice system and the difficulty in finding an appropriate sentence for offenders, " said Co-Vice President of DMT Mike Nelson, a junior English major from Gowire, Iowa.
The theme for the Engaged Citizen Experience series is "Voices of Democracy: Dissent and Dialogue." The Engaged Citizen Experience is a part of the Drake Curriculum, which aims to ensure students will learn to participate effectively in democratic processes through coursework and classroom and community activities. Students are required to earn a number of credits to fulfill the Engaged Citizen Experience.
Other Engaged Citizen Experience events include:
• Feb. 26 – Writers and Critics Series featuring Tim Bascom, who has written an award-winning memoir as well as a novel and numerous essays, 7:30 p.m., Cowles Library Reading Room, 2725 University Ave.

• March 5 – "Patriotism, Dissent, and Democratic Citizenship" by Austin Sarat of Amherst College, 4 p.m., Sheslow Auditorium, Old Main, 2507 University Ave.

• March 8 – Center for Global Citizenship lecture, "Global Health in the New Millennium: Moving Ethics into Action" by Laurie Garrett of the Council on Foreign Relations, 1 p.m., Sheslow Auditorium, Old Main.

• March 10 – The Pomerantz Lecture, "Law and Democracy: Trying Nazi Crimes in German Courts, 1945-1950" by Devin Pendas of Boston College, 7 p.m., Sheslow Auditorium, Old Main.

• March 25 – Hawley Foundation Lecture, "The Satiric Eye: How Pictures that Make People Crazy are Really Good for Them" by Steve Brodner of the New York City School of Visual Arts, 7 p.m., Bulldog Theater, Olmsted Center, 2875 University Ave.

• March 26 – "The South African Constitution: The Recognition of Social and Economic Rights" by Justice Richard Goldstone of Fordham University School of Law, 4 p.m., room 213 of Cartwright Hall, 2621 Carpenter Ave.

• March 27 – Writers and Critics Series, "Revenge as a Faith-Based Narrative: Or, What's that Snake Doing Under Mel Gibson's Kilt?" by Alan Nadel of the University of Kentucky, 7:30 p.m., Cowles Library Reading Room.

• April 5 – Constitutional Law Symposium, "The Forgotten Constitutional Amendments," 8:30 a.m. to 1 p.m., room 213 of Cartwright Hall.

• April 9 – Martin Bucksbaum Distinguished Lecture, "Seven Revolutions" by futurist Erik Peterson of the Center for Strategic and International Studies at Johns Hopkins University, 7:30 p.m., Drake Knapp Center, 2525 Forest Ave.

• April 17 – Engaged Citizen Experience Symposium with keynote address by Heinz Award winner and former MacArthur Fellow Ernesto Cortes, 5:30 p.m., Parents Hall in Olmsted Center.

• April 30 – Des Moines National Poetry Festival 2008 Poet Li-Young Lee, 8 p.m., Sheslow Auditorium, Old Main.
For more information, contact Charlene Skidmore at 515-271-2999 or charlene.skidmore@drake.edu.