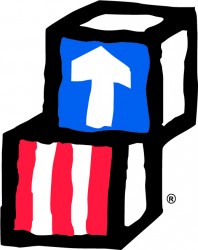 CONTACT: Lisa Lacher, 515-271-3119,
lisa.lacher@drake.edu
Drake University Head Start plans to add two new toddler classrooms on the west side of Polk County to help meet the high demand for child development programs for 2-year-olds.
Drake Head Start Director Georgia Sheriff said resources to support the new classrooms will come primarily from the Early Head Start program for pregnant women, which will be discontinued when the 2007-08 fiscal year ends on June 30.
"We are shifting our focus to offer more programs for toddlers at a time when there are many other local programs available to help pregnant women," Sheriff said. "Early Head Start will continue to serve the 16 women now in the program through the end of June.
"As the program winds down," Sheriff added, "we will refer pregnant women to our partner programs, such as Visiting Nurse Services' Healthy Start, SUCCESS/Way to Grow and HOPES, which provide similar services and have the capacity to serve additional women."
The Drake Head Start Policy Council approved the program changes earlier this week.
The two new classrooms for 2-year-olds are scheduled to open in the late summer or early fall as part of the Early Head Start program. There will be morning and afternoon sessions in each classroom.
Established in 1994 by the Head Start Reauthorization Act, Early Head Start offers comprehensive child development and family support services to low-income families. Both Head Start and Early Head Start have the overall goal of increasing the school readiness of young children in low-income families.
Drake Early Head Start programs are conducted in Polk County only. Drake Head Start programs are held in Polk, Jasper, Story (Ames only), Warren, Marion and Boone counties.
For more information about Drake Head Start, call 515-271-1854 or visit the Web site.