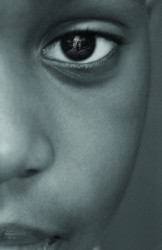 CONTACT: Latasha Stiger, 515-271-4078,
latasha.stiger@drake.edu
;
Tory Olson, 515-271-1834,
tory.olson@drake.edu
Drake University will celebrate the King Holiday on Tuesday, Jan. 22, with a program titled "Through a Child's Eyes: A Tribute to Dr. Martin Luther King Jr."
The celebration, which is free and open to the public, will start at 7 p.m. in Sheslow Auditorium in Old Main, 2507 University Ave. A dessert reception will follow in Levitt Hall.
The program will feature musical, theatrical and spoken-word performances honoring the slain civil rights leader. Performers will include students from Drake and Edmunds Elementary School, the Boys and Girls Club Choir, the Drake Gospel Choir and the Bethel AME Praise Dance Group.
Wanda Everage, vice provost for student affairs and academic excellence at Drake, will give the keynote address.
For more information, contact Latasha Stiger at 515-271-4078.