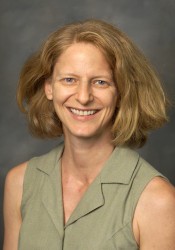 Leslie Marrs
CONTACT: Lisa Lacher, 515-271-3119, lisa.lacher@drake.edu
The Drake Symphony Orchestra, John Canarina conducting, will present its winter concert at 8 p.m. Tuesday, Dec. 4, on the Jordan Stage in Sheslow Auditorium in Old Main, 2507 University Ave.
Drake flute professor Leslie Marrs will be the featured soloist in Lowell Liebermann's Flute Concerto. Liebermann is one of the most outstanding of today's American composers, and this 1992 concerto has become one of the most-performed works for flute and orchestra.
The orchestra also will perform the Suite from "Der Rosenkavalier" by Richard Strauss, as well as the Overture and Allegro by François Couperin and the Polonaise from "Christmas Eve" by Rimsky-Korsakov.
Admission is free. For further information, call 515-271-2108.