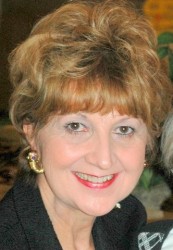 Natalie Hahn
CONTACT: David Skidmore, 515-271-3843, david.skidmore@drake.edu;

Lisa Lacher, 515-271-3119, lisa.lacher@drake.edu
International development expert Natalie Hahn will deliver a free, public lecture on "Making a Difference Through International Giving," at 3:30 p.m., Wednesday, Oct. 17, in Bulldog Theater in Olmsted Center, 2875 University Ave.
Hahn designed educational programs for rural youth with the Food and Agricultural Organization. For rural women in Nigeria, Hahn instituted 11 improved food crops and new processing methods, and served as the UNICEF representative to Malawi. She was also the deputy director of the UNICEF Programme Funding Office, and the senior private sector adviser at the UN Fund for International Partnerships. Hahn helped organize UN conferences with the private sector including tapping talents of nationals living abroad for Information Communication Technologies initiatives in the Caribbean.
Hahn's lecture is part of a series on "America's Role in the World" sponsored by Drake's Center for Global Citizenship. The series continues on Tuesday, Oct. 23, when foreign relations expert Samuel W. Lewis presents "America's Role in the Middle East."
The lecture series will continue throughout the fall semester. For more information about the upcoming lectures, call 515-271-2169 or visit the Web site.