The Iowa State Bar Association (ISBA) recently recognized four Drake Law School alumni James Carney, LW'75, David Brown, LW'75, Jane Lorentzen, LW'91, and Dan Moore, LW'77.
"We are really proud of and hold up as examples these four individuals, who have provided such service and leadership to the Bar and the legal profession," said David Walker, dean of the Law School. "That is precisely what we hope and intend our graduates to do."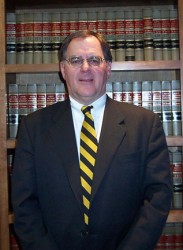 Jim Carney
Carney recently was awarded with the highest ISBA honor, The Annual Award of Merit. He is a founding partner of Carney & Appleby, P.L.C., and graduated from Drake Law School in 1975 after receiving his undergraduate degree at the University of Iowa.
Carney represents some of Iowa's major companies and associations including Meredith Corporation, Anheuser-Busch and the ISBA, and has practiced legislation, administrative law and civil litigation.
As a member of the ISBA and Iowa Academy of Trial Lawyers, he has also served as chairman of the National Association of Bar Executive's Government Relation Section and on non-profit boards including Project Price in his hometown Centerville, Iowa, The Youth Law Center, and the University of Iowa Foundation Board.
Carney also established the Title Guarantee program in Iowa, which has saved thousands of Iowans money and created funding to provide financial assistance for low-income Iowans, by taking the place of title insurance required by lenders.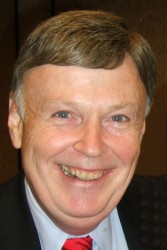 David Brown
Brown has been named "Dean of the Iowa Bar" by the ISBA. Since 1978, Brown has been a partner at Hansen, McClintock & Riley, and for over 25 years has been deeply involved with the Drake Law School and has provided support for law students in many ways, including the David L. Brown Scholarship.
The American Bar Association, Polk County Bar Association, Iowa Trial Lawyers Association and the Iowa Society of Law and Medicine are just some of the organizations he's been a member of, or which have given him recognition over the years.
Some of Brown's professional fellowships include the Iowa State Bar Foundation, American Bar Foundation and Iowa Academy of Trial Lawyers. He was also a previous recipient of the Award of Merit by the ISBA, and in 2004 the Drake Law School awarded him the Outstanding Alumni Award. Brown is an Iowa Bar Delegate to the ABA's House of Representatives.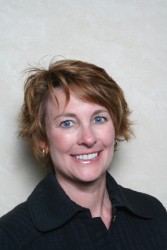 Jane Lorentzen
Lorentzen, a member of the ISBA Board of Governors, earlier this year was elected Vice President of the ISBA, which puts her in line to be the second woman president in ISBA history. Lorentzen gives credit to pioneering women in the legal field, including former Justice Linda K. Neuman and Chief Justice Marsha K. Ternus.
Lorentzen currently is employed as an attorney at Hopkins & Huebner, P.C. in Des Moines. She received her undergraduate at the University of Iowa and graduated from Drake Law School in 1991. Lorentzen has also been a frequent speaker on workers' compensation and a member of Iowa Workers' Compensation Advisory Committee, Inc., Iowa Association of Workers' Compensation Lawyers, Inc. and Drake Law School Board of Counselors.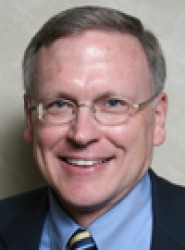 Dan Moore
• Moore was nominated President-Elect of the ISBA and will become president next June of 2008. Moore graduated with a bachelor's and law degree from Drake in 1974.
For many years, Moore was a member, chairman and president of the Sioux City Lawyers Club, and has been a member of the Board of Governors since 2000.
Moore was listed in The Best Lawyers in America, Real Estate Category. He is currently a partner of Berenstein, Moore, Berenstein, Heffernan & Moeller, L.L.P. in Sioux City.