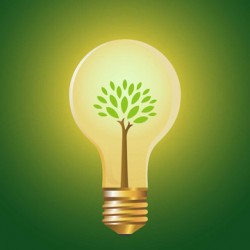 Legal experts, scholars discuss renewable energy obstacles at Drake-hosted intellectual property symposium
A group of internationally renowned scholars and experts convened at Drake University recently to discuss legal issues that stand in the way of advancing renewable energy technology in the United States.
More than 100 community members attended the symposium, titled, "Intellectual Property, Regulatory, Business, Academic and Government Perspectives of Alternative Energy Fuels," and thousands more watched a live Internet video stream of the event, which was sponsored by the Drake Law School.
"The symposium was an ability for regulatory agencies, administrators and legal experts to discuss intellectual property issues and trends facing the United States as we try to develop a renewable energy platform on multiple levels, including wind, bioethanol, biodiesel, biomass and cellulosics," said Troy Groetken, a 1998 Drake Law School graduate, former president of the Association of Patent Law Firms and partner in the Chicago-based law firm McAndrews, Held and Malloy, Ltd.
Among those in attendance were representatives from industry leaders like Pioneer Hybrid, DuPont, Monsanto, Cargill and Con-Agra. Representatives from law firms in Argentina and Brazil — countries that Groetken described as, "World leaders in the development of bioethanol and biodiesel programs" — also attended. Both countries generate a high percentage of their energy from renewable fuels.
The group discussed problems of domestic and global patent law, regulation, public rights, licensing, compulsory licensing and environmental protection. According to Groetken, these questions of regulation, rights and resources are difficult to answer and slow the development and implementation of existing technologies.
"The perception of many Americans is that renewable energy is slow in coming, but it's already here," Groetken said. "But we need to work through these tough legal issues before we can move on."
Drake University is quickly becoming a national hub for the discussion and advancement of intellectual property issues, thanks to the efforts of the Kern Family, Pioneer Hybrid International, Inc. and Drake graduate Ed Sease. Drake recently named Peter Yu the Kern Family chair in intellectual property law and director of the Intellectual Property Law Center at Drake University Law School. Professor Yu attended, and both he and Governor Vilsack were introduced to conference attendees at lunch by Neil Hamilton, Dwight D. Opperman Distinguished Professor of Law and Director of the Agricultural Law Center. Hamilton joined with Troy Groetken and Pioneer Hy-bred International lawyer Dan Cosgrove, LW'92, in planning the conference and selecting speakers.
"Drake is quickly becoming an intellectual property powerhouse," Groetken said. "They've developed a summer program where legal experts learn more about current issues, develop strategies and, when necessary, draft legislation. By becoming a hub for those types of issues, Drake falls at the forefront of important issues and technologies at home and abroad. Drake Law School Dean David Walker is doing everything he can with students, faculty and other entities to achieve that."
The symposium was co-sponsored by Drake Law School (http://www.law.drake.edu/) and the Association of Patent Law Firms (http://www.aplf.org/).