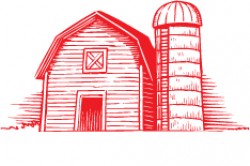 Conference at Drake to explore 'Celebrating Healthy Communities'
On Aug. 2-3, Drake University will host the Iowa Governor's Conference on Public Health, also known as Barn Raising VI, which will focus on "Celebrating Healthy Communities."
Serving on the conference steering committee are Raylene Rospond, dean of the College of Pharmacy and Health Sciences, and Michael Miller, assistant professor of social and administrative sciences in pharmacy. The college also is making in-kind contributions to the event. The entire University is one of the conveners of the conference along with the office of Iowa Gov. Chet Culver, GR'94, the office of Lt. Gov. Patty Judge and the Iowa Department of Public Health.
The conference will feature presentations by Centers for Disease
Control and Prevention Director Julie Gerberding and Department of
Health and Human Services Assistant Secretary for Health Admiral John
O. Agwunobi. There also will be a presentation by Vermont Sen. M. Jane
Kitchel and John McDonough, director of Massachusetts Health Care for
All, about their states' health-insurance initiatives. An additional 40 concurrent sessions will be held on a wide array of topics including pandemic flu, workplace wellness, environmental health, substance abuse, mental health, social marketing and response to crisis.

"This is truly a multidisciplinary conference," Miller said. "There's something for everyone who wants to learn more about the various factors shaping the public health of Iowa communities."
Started in 1997 and held every other year, the conference is supported by 73 sponsors. The early bird registration fee of $50 covers two continental breakfasts and lunches, a reception, continuing education credits and all materials. After July 13, the registration fee will be $95. For more information about the conference, visit www.idph.state.ia.us/bhpl/barn_raising.asp. To register, visit http://www.trainingresources.org/.