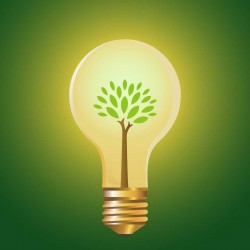 CONTACT: Troy Groetken, president of APLF, 312-775-8259, tgroetken@mhmlaw.com; Paul Kuttner, APLF, 905-889-9125, admin@aplf.org; Katie Knorovsky, 515-271-1834, katie.knorovsky@drake.edu
As gas prices continue to skyrocket, Drake University Law School will host a symposium in partnership with the Association of Patent Law Firms that will convene internationally renowned scholars and experts on the increasingly relevant topic of renewable energy and alternative fuels.
The symposium, titled "Intellectual Property, Regulatory, Business, Academic and Government Perspectives of Alternative Energy Fuels," will run from 8 a.m. to 5 p.m. Thursday, May 17, at Drake's Neal and Bea Smith Law Center, 2400 University Ave. Registration is limited and can be completed on the Web site for the Association of Patent Law Firms at www.aplf.org. The registration fee is $100 and includes a light breakfast, which will be available starting at 7:30 a.m., and lunch.
Troy Groetken, a 1998 Drake Law School graduate and former president of APLF, and APLF co-presidents Todd Van Thomme, a 1997 Drake Law School graduate, and Howard Bernstein will moderate the event, which will offer a snapshot of the current state of alternative energy fuels in the United States and the opportunities and challenges facing businesses and government entities hoping to further develop and use the various options. Speakers will present a cross-section of perspectives on intellectual property, encompassing topics relating to business, law, legislature and international issues.



"The symposium topics of biotechnology, intellectual property and farm policy could not be more important," said Drake Law School Dean David Walker. "Drake Law School is very proud to partner with the Association of Patent Law Firms to offer this outstanding symposium."
Speakers from Drake are former Iowa Gov. Tom Vilsack, visiting distinguished professor of law; Neil Hamilton, the Dwight D. Opperman distinguished professor of law; and Peter Yu, the newly appointed Kern Family chair in intellectual property law.
Regional and international speakers include Maria Garcia, of Gold-Berkenwald in Argentina; Cristina Guerra, of Guerra Advogados Associados in Brazil; Mark Halverson, director of the U.S. Senate Agriculture Committee; Doug O'Brien, assistant director of the Ohio Department of Agriculture; Sheila Tipton, partner in the Belin Law Firm; and Bill Even, secretary of agriculture in South Dakota.
For more information or to register, visit http://www.aplf.org/ or e-mail admin@aplf.org.