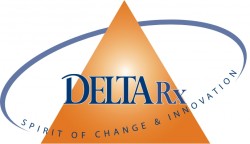 CONTACT: Katie Knorovsky, 515-271-1834, katie.knorovsky@drake.edu
Community pharmacist Lowell Anderson, the 2004 recipient of the American Pharmacists Association Remington Honor Medal — the pharmacy profession's highest honor — will present a free public lecture on Drake University's campus Monday, April 30.
His talk, titled "Developing Your Career Goals with a View toward Leadership," is sponsored by Drake's DELTA Rx Institute as a segment of its Entrepreneurial Lecture Series and will be held at 7:30 p.m. in room 206 of Cline Hall, 28th Street and Forest Avenue.
Anderson's lecture will highlight the importance of personal branding, maintaining a practice or career philosophy, exerting leadership and management skills and understanding the breadth of opportunities for a person with a pharmacy degree.
Anderson was the youngest pharmacist ever to be appointed to the Minnesota Board of Pharmacy, and he later served as its president. He has held several positions at the APhA, serving two terms as speaker of the APhA House of Delegates, three years as a presidential officer and six years as treasurer. He was also the founding member and governor of the APhA Political Action Committee and vice chairman of the Board of Directors of the Physicians Health Plan (PHP) of Minnesota.
Anderson received his B.S. in pharmacy from the University of Minnesota College of Pharmacy, where he also has taught and served on numerous committees.
The Drake Entrepreneurial Leadership Tools for Advancement (DELTA) Rx Institute provides tools, columns, profiles, articles and courses to advance the profession by empowering pharmacy practitioners, students and faculty to boldly pursue opportunities for breakthrough achievements.