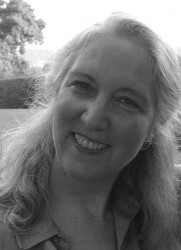 Florence Neal
CONTACT: Lisa Lacher, 515-271-3119, lisa.lacher@drake.edu
Drake University's Department of Art and Design will host a lecture by Florence Neal, co-founder and director of the Kentler International Drawing Space, a nonprofit art gallery in Red Hook, Brooklyn, N.Y.
Neal's lecture, titled "Artist as Advocate: On Creating Art Audience and Alternative Spaces," begins at 5 p.m. Tuesday, April 3, in room 336 of Drake's Harmon Fine Arts Center, 2505 Carpenter Ave.
"Many artists think there's only one way place for art, and that's art museums," said Lenore Metrick-Chen, assistant professor of art history at Drake. "Florence Neal will discuss alternatives — how to generate an audience and find other places to show your work."
Neal is an accomplished artist whose work has appeared in 19 solo and nearly 100 group exhibitions since 1981. Her work has been displayed in the United States, Czech Republic and the Netherlands. She received her bachelor's degree in 1976 from Auburn University in Auburn, Ala.
The Kentler International Drawing Space, co-founded by Neal in 1990, displays important contemporary drawings and textual work by emerging and under-recognized artists, working to creatively integrate their shows into the cultural fabric of the community.
Friends of Drake Arts, a member organization that sponsors many fine arts events at Drake, provided generous support for Neal's lecture. For more information, call 515-271-3939.