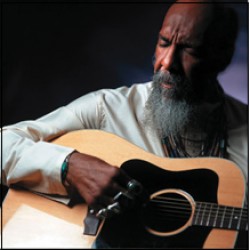 CONTACT: Ben Allaway, 515-255-2181, benlmnop@aol.com;

Lisa Lacher, 515-271-3119, lisa.lacher@drake.edu
Prominent environmentalists will visit Drake University and First Christian Church Friday, Feb. 23, through Sunday, Feb. 25, as part of the annual Thresholds Arts Festival. This year's theme is "Expressions of the Earth: Planet, Culture and the Arts."
Now in its sixth year, the festival will feature a multimedia presentation by Jean-Michel Cousteau, who carries on the work of his father, world-famous marine biologist Jacques Cousteau, as well as a special performance by singer Richie Havens.
The festival begins at noon Friday, Feb. 23, with an opening ceremony and luncheon in Parents Hall, Olmsted Center, 29th Street and University Avenue. Tickets for the lunch cost $11. For reservations, call 515-243-7570.
Following the lunch from 1:30 to 4:30 p.m., there will be a free symposium titled "Cultural Perspectives on the Environment: Water Cycles, Life Cycles." Rich Leopold, the director-elect of the Iowa Department of Natural Resources, will give the keynote address on "Iowa Waterways and Sustainable Agriculture." Pat Boddy will then moderate a discussion with panelists including NPR's BJ Leiderman and Drake faculty members David Courard-Hauri and Angela Battle.
A peace Shabbat and Oneg reception will take place from 6 to 8 p.m. at the Temple B'nai Jeshurun, 5105 Grand Ave. Starting at 8:30 p.m., a mini film festival featuring environmental shorts will play in Bulldog Theater, Olmsted Center.
The festival will continue Saturday, Feb. 24, from 9:30 to 10:45 a.m. with an art workshop for children ages 4 to 14 led by Native American artist Bryan Akipa and Metro Arts artists at First Christian Church, 25th Street and University Avenue. An Art Scavenger Hunt to find 10 artworks in the Drake Neighborhood will begin at 11 a.m. at Mars Café, 2318 University Ave. Drake's "Carbon" exhibition, an annual interdisciplinary art project, will open at a 3 p.m. reception held in Weeks Gallery in the Harmon Fine Arts Center, 25th Street and Carpenter Avenue. A New Orleans-style Cajun dinner starting at 5:45 p.m. will be offered at First Christian Church. Suggested donation is $8.
Singer Richie Havens, the leadoff act at the 1969 Woodstock Festival, will perform a concert at 7:30 p.m. with Andre Thomas and the Thresholds Mass Choir. Tickets are $15.
The festival will conclude with several events on Sunday, Feb. 25, beginning with a 9:20 a.m. worship service at First Christian Church. At 11 a.m. Jerome Kills Small will give a lecture titled "Creation Stories."
A brunch for patrons of the festival and special guest Jean-Michel Cousteau will be held at the home of Drake President David and Madeleine Maxwell.
Cousteau will deliver a multimedia presentation at 2 p.m. in Parents Hall, Olmsted Center. A panel discussion and question-and-answer session will follow his talk. The festival will then close with a ceremony featuring festival artists and the Thresholds Mass Choir under the direction of Ben Allaway.
For more information about the festival, visit www.thresholdsfestival.com. For tickets, call 515-243-7570 or contact the Drake Fine Arts Box Office at 515-271-3841.