Bruce Brubaker, chair of the piano department at the New England Conservatory, will present the next concert of the 2023–2024 season of the Drake University Keys to Excellence Piano Series on Monday, Nov. 13, at 7:30 p.m. in Sheslow Auditorium. Admission is free. Brubaker will also give a public masterclass on Sunday, Nov. 12, at 4 p.m. in Sheslow Auditorium.
Mr. Brubaker's program features the following works:
Philip Glass: Metamorphosis 2
Philip Glass: Wichita Vortex Sutra
Philip Glass: The Poet Acts, from "The Hours" (transcribed by Bruce Brubaker)
Brian Eno: Music for Airports, 2/2
Brian Eno: Music for Airports, 1/2
Philip Glass: Metamorphosis 4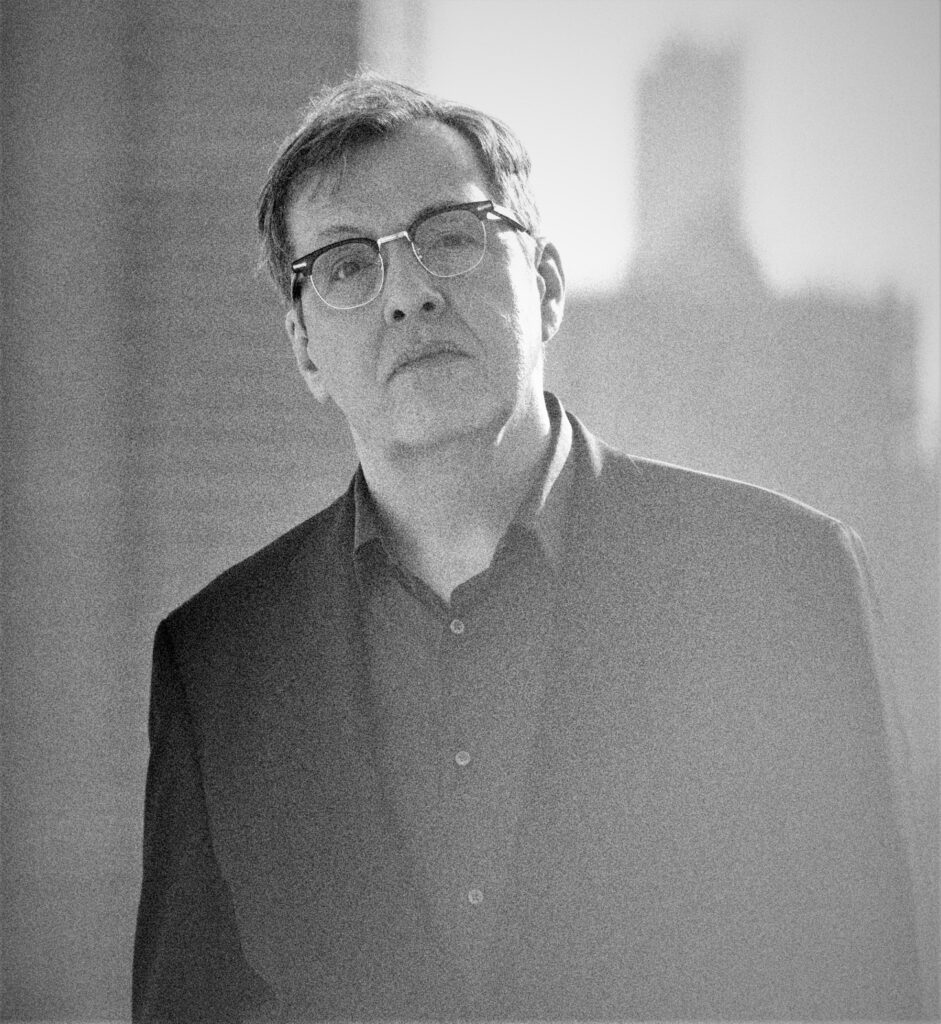 With more than 150 million streams on Spotify, Bruce Brubaker reaches a large, diverse audience. According to Pitchfork: "Bruce Brubaker is one of the most exciting pianists in the contemporary American classical scene." In his continuing performances, from the Hollywood Bowl and New York's David Geffen Hall, to London's Barbican and the Philharmonie de Paris—Bruce Brubaker is a visionary virtuoso.
Brubaker is featured on Meredith Monk's album Piano Songs (ECM) and Nico Muhly's album Drones (Bedroom Community). Brubaker has performed with John Cage, Meredith Monk, and Nico Muhly. For Arabesque, Brubaker recorded albums featuring music by Philip Glass and John Adams. For the French label InFiné, Brubaker's albums include Glass Piano, Codex, and the forthcoming Eno Piano. Dance music and electronica artists, including Plaid, Max Cooper, Francesco Tristano, Donato Dozzy, and Akufen have remixed Brubaker tracks.
Brubaker was one of the first solo pianists to play the music of Philip Glass. The New York Times has written: "Few pianists approach Philip Glass's music with the level of devotion and insight that Bruce Brubaker brings to it, precisely the reason he gets so much expressivity out of it." According to French critic Roland Duclos: "Brubaker is to Glass what Glenn Gould is to Bach."
Bruce Brubaker has performed Mozart with the Los Angeles Philharmonic, and Brahms on the BBC. Brubaker has appeared at Lincoln Center's Mostly Mozart Festival, Tanglewood, the Gilmore Festival, London's Wigmore Hall, France's International Piano Festival at La Roque d'Anthéron, Leipzig's Gewandhaus, BOZAR in Brussels, Antwerp's Queen Elizabeth Hall, and the Sónar festival in Barcelona.
Brubaker trained at the Juilliard School, where he received the school's highest award, the Edward Steuermann Prize, upon graduation. He taught at Juilliard for nine years. He is now a member of the faculty and Curator of Piano Programming at New England Conservatory.
Keys to Excellence Piano Series is supported by Drake University Jordan Concerts. For more information, contact Nicholas Roth at 515–321–5947 or nicholas.roth@drake.edu.
KEYS TO EXCELLENCE PIANO SERIES 2023–2024:
GARIK PEDERSEN – Eastern Michigan University, Professor Emeritus
Oct. 1 at 4 p.m.: Masterclass
Oct. 2 at 7:30 p.m.: Concert
BRUCE BRUBAKER – New England Conservatory
Nov. 12 at 4 p.m.: Masterclass
Nov. 13 at 7:30 p.m.: Concert
NICHOLAS ROTH – Drake University – Sally B. Bartlett Memorial
Nov. 27 at 7:30 p.m.: Concert
(No Masterclass)
LORI SIMS – Western Michigan University
April 7 at 4 p.m.: Masterclass
April 8 at 7:30 p.m.: Concert