Recent gifts push The Ones campaign to $200 million milestone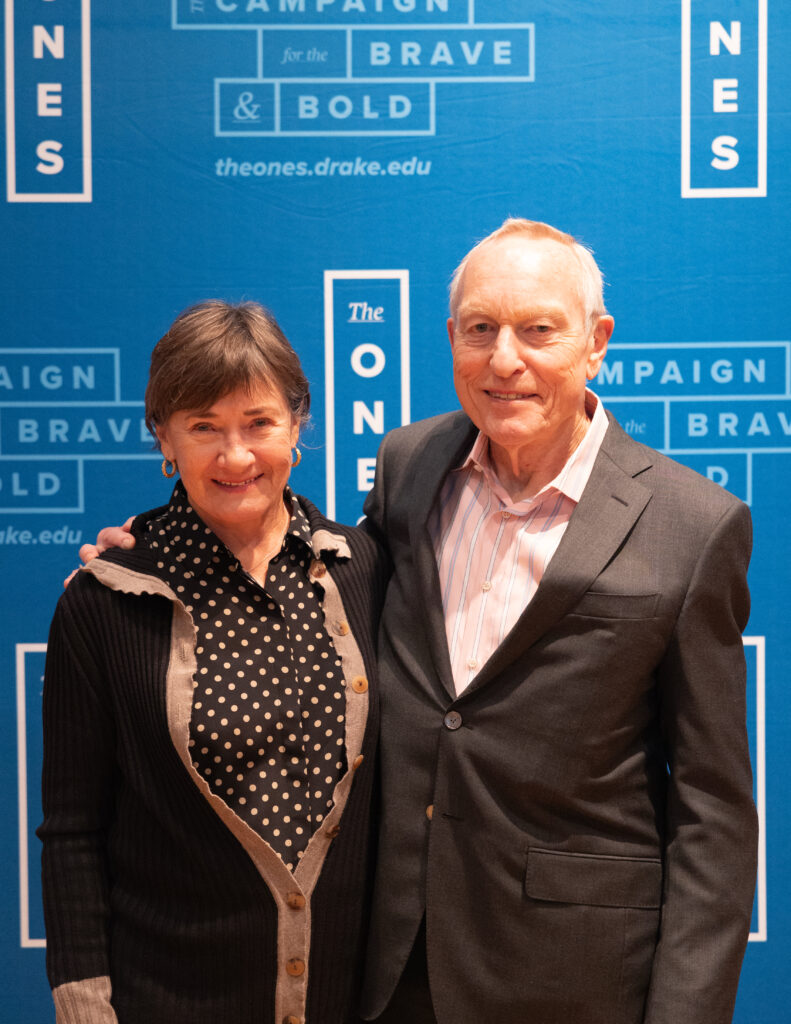 Drake University announced today a $5 million gift from Ronald "Ron" Olson, BN'63, and his wife, Jane Olson, to support the continued growth of the University's Center for Public Democracy. To honor this significant gift, Drake will officially name it The Ron and Jane Olson Center for Public Democracy.
Working at the intersection of theory and practical application, The Ron and Jane Olson Center for Public Democracy will enhance public participation, civility, and civic leadership through immersive learning experiences, scholarship programs, research, and an expanded set of events.
"Drake University has long been a leader in civic engagement," said Drake University President Marty Martin. "This gift from the Olsons is an investment in educating the next generation of public servants and engaged citizens who will go on to strengthen and transform our local, state, national, and global communities. We are deeply grateful for Ron and Jane's generosity and honored to name the Center for Public Democracy on their behalf."
The Olsons' gift comes as part of The Ones: Drake's Campaign for the Brave & Bold, an ambitious campaign that aims to transform Drake's campus for future generations through targeted campus and community initiatives. The couple is serving as honorary co-chairs of The Ones campaign. Their gift, combined with the contributions from other generous donors, brings the total support for the Center to $8.2 million.
"Jane and I are proud to support the continued growth of Drake and specifically the University's mission to revitalize democracy and create a hub for democratic discourse, dialogue, and action focused on nurturing a healthy democracy," said Ron. "We believe in the power of engaged citizens and are honored to play a role in fostering the next generation of public servants through the immersive learning experiences the Center will offer."
The Olsons have supported many comprehensive campaigns and initiatives, with 41 years of consecutive giving and several million-dollar gifts prior to this most recent $5 million gift.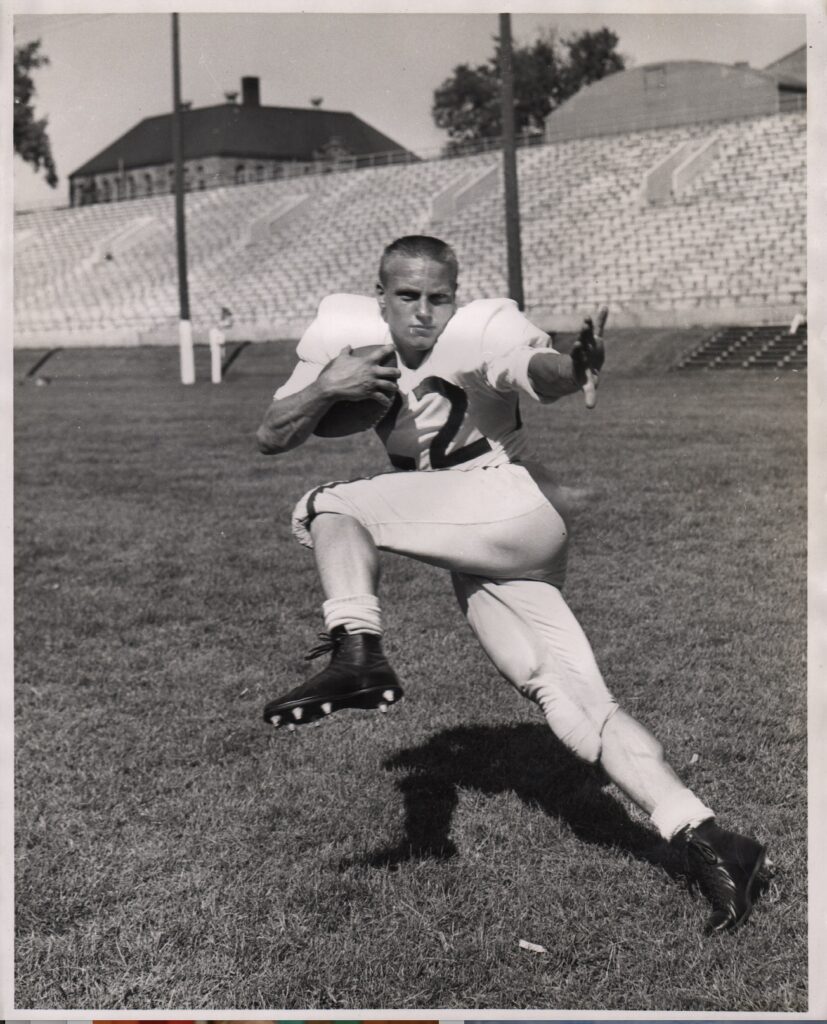 Ron came to Drake in 1959 and received his Bachelor of Science degree in 1963. During Ron's time at Drake, he excelled academically and in extra-curricular activities, including serving as the student body vice president and playing halfback on the football team. After graduation, he served multiple terms on the Board of Trustees from 1976 to 1987 and from 2001 to 2003. He received the Distinguished Alumni Award in 1983.
In 1966, Ron received his Juris Doctor from the University of Michigan and a Ford Fellowship to study at Oxford University. Returning to Washington, D.C., he worked at the Department of Justice Civil Rights Division and clerked for David Bazelon, then chief judge of the Federal Appeals Court in Washington.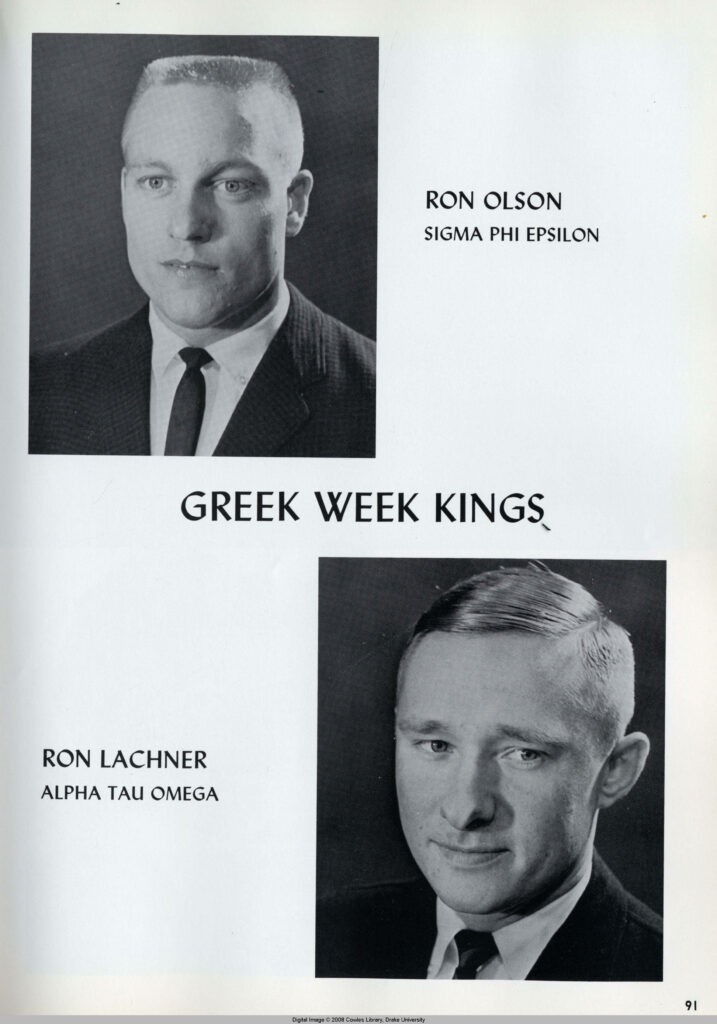 In 1968, Ron and his family moved to Los Angeles, where he joined the law firm now known as Munger Tolles & Olson. His law practice has been remarkably broad. He has represented leading companies in aerospace, entertainment, petroleum, technology, retailing, and law firms. Among his individual clients have been Norman Lear, the founders of Google, and Bill Gates. In addition, he has had an active pro bono practice that led to the naming of the new LA Legal Aid building as the Ron Olson Justice Center. His board service has included Berkshire Hathaway Incorporated and numerous nonprofits, including the chairmanship of the RAND Corporation.
Jane has also been fully engaged. While the couple's children were young, she was deeply involved with Project Head Start, Armory Center for the Arts, and All Saints Episcopal Church. In 1964, Jane received a Bachelor of Arts degree from the University of Nebraska and majored in journalism history. She has dedicated the last 40 years to global humanitarian work. Much of that work closely aligned with the goals of The Olson Center for Public Democracy. She has worked with The International Rescue Committee and spent several decades working to broaden the base of Human Rights Watch, including a seven-year stint as its international board chair. She is a published author of World Citizen, Journeys of a Humanitarian, and is a frequent speaker nationally, including at The Harkin Institute at Drake.
Ron and Jane live in Pasadena, Calif., and have three children: Kristin McKissick, Steven Olson, and Amy Duerk. They are the proud grandparents of eight grandsons ranging in age from 19 to 25.
The Ones Update
A number of other new gifts have been made to The Ones campaign, bringing the total to $200 million.
Previously announced Center for Public Democracy gifts:
Drake has previously announced gifts from Bill, BN'60, and Nancy Longfield, '62, of Mt. Pleasant, S.C., and Johnnie, LA'65, and Anne Carson of Reston, Va., to support the Center for Public Democracy. Bill and Nancy Longfield created 10 Public Democracy Scholarships with a $1 million gift. Johnnie and Anne Carson generously committed two $100,000 Public Democracy Scholarships. The Public Democracy Scholars program will prepare students to be civic leaders through dedicated coursework and immersive engagement. Scholars receive a $5,000 scholarship each year for their participation in the program.
Newly announced gifts:
The late Robert Rewoldt, LA'55, of Frederika, Iowa, has given $400,000 to create four Public Democracy Scholarships.
A. Joyce Smith, ED'55, GR'81, created the A. Joyce Smith Public Democracy Fund. This fund will help position Drake as a thought leader for democratic practice and bipartisan discourse. Joyce and her late husband, Louis, have been long-time supporters of Drake. Joyce lives in Des Moines.
William, LA'73, and Betsy Duffey, of Atlanta, Ga., made a $20,000 gift to The Ones campaign. The couple has designated $16,000 of that gift to the Center for Public Democracy. The rest of their commitment will support The Drake Fund.
Anita Bales, BN'83, pledged $1 million in a planned gift to support the Jay N. Darling Institute. Her gift will create three DarlingCorps scholarships, cover expenses for the DarlingCorps scholars, and give $200,000 in support of faculty who work with the Darling Institute. Anita lives in Vail, Ariz.