This Q&A is part of the story series Voices of Drake that highlights the diversity, ambition, and passion of the incredible people who make up our campus community. In honor of Hispanic Heritage Month, we will be sharing a collection of interviews to spotlight some of the amazing people in our community who identify as Hispanic, Latino, Latina, or Latinx. This week's story introduces Angel Pavon, a sophomore studying business law.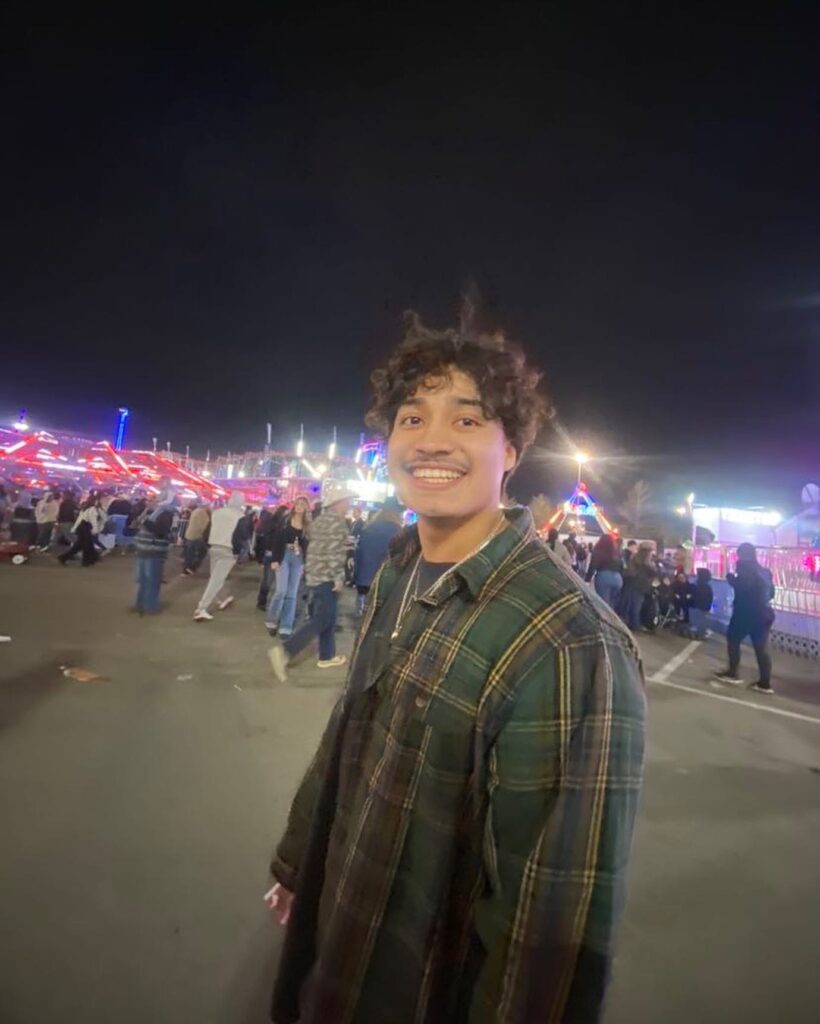 Tell us about yourself.
My name is Angel Pavon, and I'm a sophomore studying business law in Drake's 3+3 program. I am from Houston, so it's been a huge change moving from one of the nation's largest cities to Iowa.
What does Hispanic Heritage Month mean to you?
I grew up in a Latino household. Therefore, so much of my culture—from the language I first spoke to the food to holidays—comes from being Latino. It brings me joy to see my community's and other Latino communities' traditions highlighted. It helps people see past common stereotypes and begin to truly understand and appreciate what being Latino means.
Why did you choose to attend Drake?
An accident, honestly; however, I love Drake. When I first arrived, I asked myself "what is in Iowa?" Nevertheless, I toured Drake and realized that there is more to this school than meets the eye. Some of the biggest things that stood out were the student to faculty ratio, the opportunities given, the effort the campus makes to create an inclusive campus by listening to its students­––it doesn't matter if the student is a freshman or a senior.
In what ways have you grown since coming to Drake?
Man, this is the question I ask myself when I reflect. At first, I didn't see change, but change is gradual. Thanks to Drake, I've seen myself working and doing school at the same time. I've learned how to live independently and how to be an adult. I may not be an expert on grown up stuff yet, but college is paving the way through the experiences I gain form it.
What do you hope to do after you graduate?
I arrived to Drake with the hope to improve and make a difference within my community. As a student of color, my community is the minority. Therefore, we are often silenced and shut down due to the fear of speaking up against the "majority," so in turn, many of us do not take risks such as going to college.
I would like to speak, not only for myself, but for individuals that for whatever reason don't want to speak up themselves. I want to be a new light and a beacon of hope for change. My goal is to be a future example to other incoming students that everything isn't impossible. I hope to be a spokesperson for my community by recognizing and nurturing individual identities.
As I already stated, I am a student from an underrepresented background, but what's more, I am a first gen student. So, for me, college means a stable future, and for my parents, it's everything they couldn't do growing up. I am so grateful for their help. When I see the smile that comes to my parent's face when I walk across the stage at graduation—that will be the moment that will mark that I've made change within my community. To further that, I hope to one day be a role model for students, who like me, have two immigrant parents, so that they may know that being successful is in one's hands.
Who has been some of your important mentors during your time at Drake?
That's easy—my parents; my advisor, Royce Fichtner; Alejandro Hernandez, dean of the Zimpleman College of Business; my mentor, Amari Henry; and my recruitment advisor, Jeremy Curtis.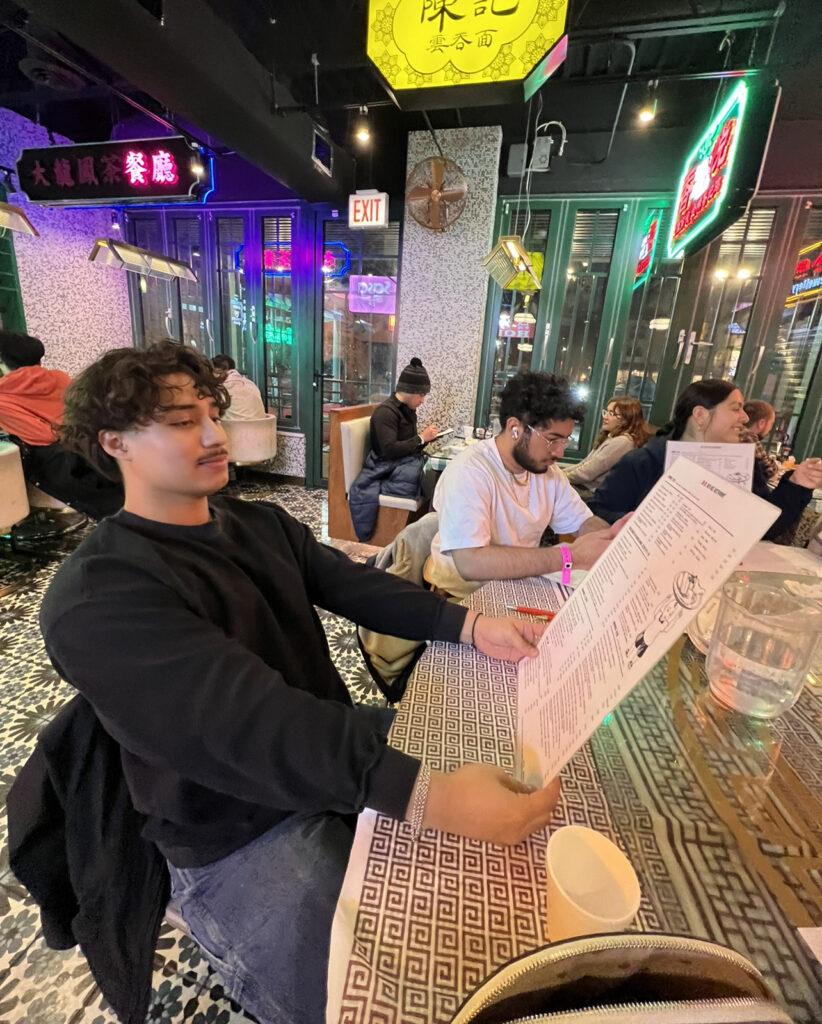 Are you involved in any student organizations, groups, or community service work? Tell us about those experiences.
Yes. I'm involved in La Fuerza Latina. As a Latino growing up, I became accustomed to listening to the same jokes regarding Latinos working. For example, "Is that your uncle cutting the grass?" or "are you related to the Mexican cleaning lady?" My reaction has always been the same "sure…" followed by an awkward laugh. To this day, my biggest mistake was not speaking up, but how could I? I was not embarrassed by my parents as they gave me a wonderful life. Even so, in situations like answering personal questions during the SAT or questions where my parent's education was questioned. I realized that every stereotype was true. So, when I arrived to a campus that was largely white, I felt alone. Honestly, it's been hard. I've looked so hard for a community where I feel safe and a place where I can communicate how I feel. Therefore, this month La Fuerza Latina and I want to help those who are looking for a safe space to cone together and join us in our event that not only highlights our culture but brings people together.
Who has been the biggest influence in your life, and what lessons did that person teach you?
My pops, he taught me three things that I carry with me. The first is the importance of perseverance. Despite the obstacles that I have faced, I have never given up on my dreams and goals. I have learned that no matter how difficult things may seem, I can overcome them and achieve my goals. This has taught me to never give up, no matter what challenges come my way.
Another lesson he taught me was utilizing the power of resilience. As a student from an underrepresented background, I have often faced complex and unfair situations. But rather than letting these challenges defeat me, I have learned to bounce back and continue pursuing my goals. This has taught me that no matter how tough things may get, I have the strength and resilience to overcome them and move forward. Finally, he taught me to build solid support network anywhere I go. Throughout my journey, I have been fortunate to have friends and family who have been there to support me and help me through difficult times. This has taught me the value of having people who can offer guidance, encouragement, and support when I need it most.
How do you like to spend your free time? Tell us about your hobbies and interests.
Sleep (super important), the gym keeps the body healthy, journaling allows the mind to destress, and finding ways to bring laughter as it helps you live a longer, happy life.
What advice would you like to give to a student thinking about coming to Drake next year?
I'd give them this poem:
You get five minutes with any one of your choosing,
Whoever that is, think about them while reading this.
You get five minutes, that's it. No more, no less that's all the time you get with them and that's it.
What do you say? Do you ask them what their dreams are? Or ask of their fears, regrets, or memories of hardships? Do you hold them, squeezing them tight? Or you kiss them, whilst holding their hand? Do you tell them how thankful you are for them, or tell them how they have affected your life, changed you, thus guided you towards growth? Or simply tell them I love you?
We often believe we are destined to have five extra minutes; we believe we have five years, five decades. We think we have a lifetime, forever. Therefore, what happens when we suddenly don't have any time left, when our plans get canceled; what happens when we lose time, time that we didn't quite have to begin with?
Don't waste another moment; tell them how you feel, what they mean to you, or simply tell them you love them. But tell them as if you only had five minutes left.
Looking at my time in college, I ask myself, "have I had hardships?" and the answer is "hell yes." Fortunately, the degree of those hardships was nothing more than a barrier; that some way or another I would overcome. I think to myself that time is a delicacy we are given and not something that should be taken for granted. Every minute I had was used to learn, to rest, and work. Every day I exchanged time in order to pave a path: a path that in the future would guide me. Honestly, without that everyday exchange, I wouldn't have found the path to be where I am today.