The annual concert series features internationally acclaimed pianists. All concerts are held at Sheslow Auditorium at Drake University; admission is free.
Garik Pedersen, emeritus professor of Eastern Michigan University, will present the opening concert of the 2023–2024 season of the Drake University Keys to Excellence Piano Series on Monday, Oct. 2, at 7:30 p.m. in Sheslow Auditorium. Admission is free. Pedersen will also present a public masterclass on Sunday, Oct. 1, at 4 p.m. in Sheslow Auditorium at Drake University.
The Victory Vertical Piano Project is a fascinating multi-media presentation complete with slideshow, verbal explanation, and live piano performance that promises to entertain and inspire.
In presentations geared for musicians, veterans, historians, and a wide general audience, Pedersen uses descriptive vignettes accompanied by piano music in many styles-classical, popular, boogie-woogie, jazz, and movie soundtracks-to bring to life a remarkable account of courage, solidarity, and the power of music.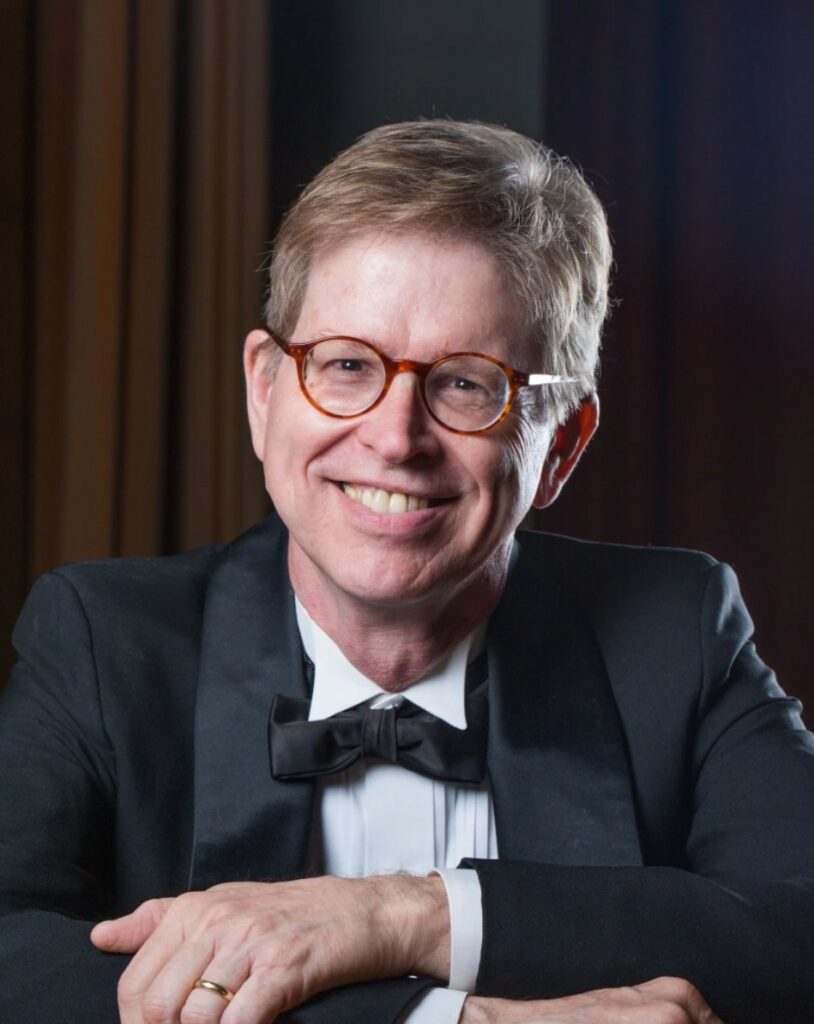 Garik Pedersen, professor emeritus, taught piano at Eastern Michigan University for more than 30 years, producing prizewinners in national, international, regional, and state competitions. A Steinway Artist, Pedersen has performed throughout the United States and in Europe, Asia, Canada, Central America, and the Philippine Islands. He has presented programs for the U.S. State Department, the National Federation of Music Clubs, Music Teachers National Association, the European Piano Teachers Association, Canadian Federation of Music Teachers Associations, the Royal Conservatory of Music, and the World Piano Conference. He has recorded for the Albany and Regents labels, among others, and has performed on numerous public television and radio broadcasts. Most recently, his multi-media performance entitled The Victory Vertical Project has taken him from coast to coast in presentations geared for musicians, veterans, historians, and a wide general audience. The Victory Vertical Project tells, in words and music, an amazing and little-known story about pianos that were built for the military during World War II.
A scholarship student of Wesley True at the University of Central Missouri, which named him its Distinguished Alumnus in Music in 2010, he was a DMA piano student of John Simms at the University of Iowa. Other major influences have been Gyorgy Sebok, Eugene Bossart, and Edwin E. Gordon.
Pedersen is a past president of Michigan Music Teachers Association, which honored him with its Distinguished Service Award in 2016. He received the Michigan Touchstone Award in 2017 in recognition of his "commitment to Michigan's artistic excellence and his advocacy for the arts." He is listed in the 2018 edition of Who's Who in Fine Arts Higher Education. He currently lives and teaches in St. Louis.
Keys to Excellence Piano Series is supported by Drake University Jordan Concerts. For more information, contact Nicholas Roth at 515­–321–5947 or nicholas.roth@drake.edu.
Keys to Excellence Piano Series 2023–2024 schedule:
GARIK PEDERSEN – Eastern Michigan University, Professor Emeritus
Oct. 1 at 4 p.m.: Masterclass
Oct. 2 at 7:30 p.m.: Concert
BRUCE BRUBAKER – New England Conservatory
Nov. 12 at 4 p.m.: Masterclass
Nov. 13 at 7:30 p.m.: Concert
NICHOLAS ROTH – Drake University – Sally B. Bartlett Memorial
Nov. 27 at 7:30 p.m.: Concert
(No Masterclass)
LORI SIMS – Western Michigan University
April 7 at 4 p.m.: Masterclass
April 8 at 7:30 p.m.: Concert