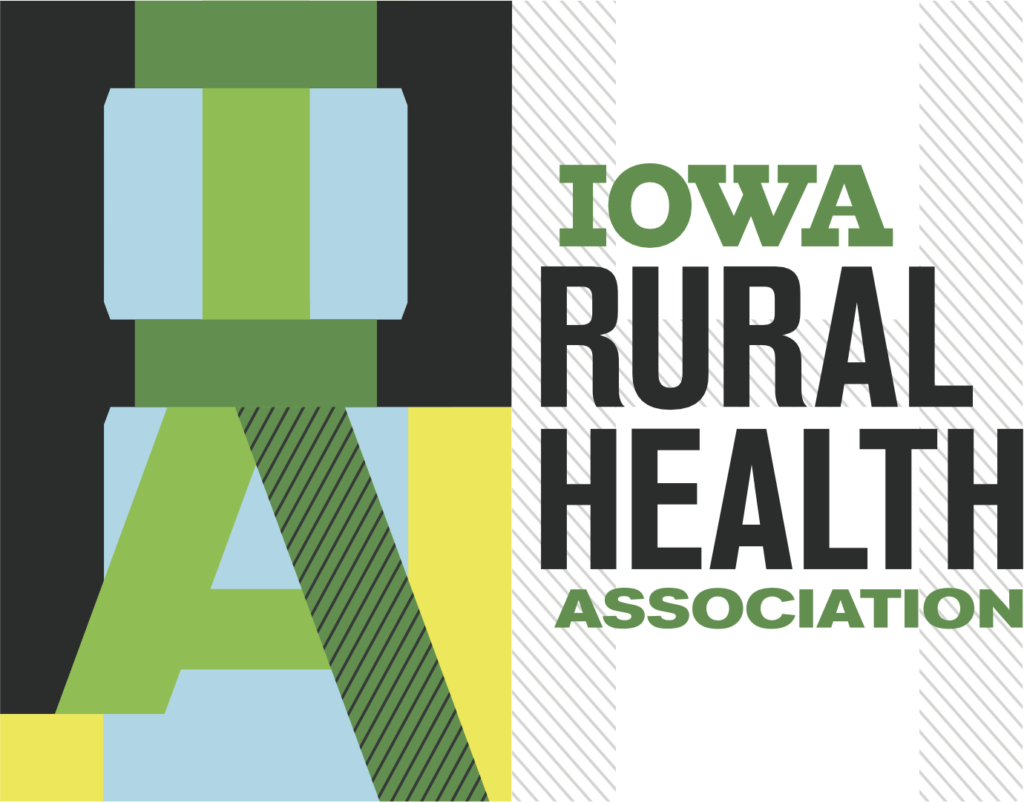 The Iowa Rural Health Association (IRHA) is pleased to announce a new collaboration with Drake University's College of Pharmacy & Health Sciences. This innovative partnership will bring enhanced management services to IRHA, leveraging the expertise of Drake University's renowned faculty, staff, and students.
Under this collaboration, Drake's College of Pharmacy & Health Sciences will assume the responsibility of providing management services to IRHA, reinforcing its commitment to Iowa rural healthcare and community well-being. The partnership marks a significant step in amplifying IRHA's capacity to serve rural communities across Iowa effectively.
Leadership Appointments:
As part of this collaboration, two distinguished individuals from Drake University will take on key leadership roles within IRHA:
Cassity Gutierrez, professor of health sciences, has been appointed as the Director of IRHA. Dr. Gutierrez brings a wealth of experience in healthcare leadership and a deep understanding of rural healthcare challenges. Her vision and dedication to improving healthcare access align seamlessly with IRHA's mission. She has completed the National Rural Health Association's Fellowship program, and has been a member of the IRHA Board.
Erin Ulrich, associate professor of health sciences, will serve as the Director of Strategic Growth and Member Engagement, contributing her strategic expertise to guide IRHA in achieving its objectives. Dr. Ulrich's background in healthcare strategy and planning, as well as experience in helping with the transformation of practices into sustainable models, will be invaluable in advancing the association's mission.
"This collaboration marks an exciting chapter in our journey to enhance rural healthcare in Iowa," said Gloria Vermie, President-elect of IRHA. "We are thrilled to partner with Drake University, an institution with a strong commitment to healthcare excellence."
Student Engagement:
One of the standout features of this partnership is the active involvement of students from the Drake University College of Pharmacy & Health Sciences. These students will have the unique opportunity to participate in providing services, gaining real-world experience, and contributing to the betterment of rural healthcare in Iowa. Students will be able to participate in planning sessions and administrative activities while being able to interact with IRHA members and partners.
"We are dedicated to making a meaningful impact on healthcare," stated Dr. Renae Chesnut, dean and professor of pharmacy practice at Drake University. "Partnering with IRHA allows us to provide valuable services to rural communities while educating the healthcare leaders of tomorrow."
###
About Iowa Rural Health Association (IRHA): The Iowa Rural Health Association is a statewide, nonprofit organization that serves as a voice for rural health in Iowa. IRHA is committed to improving the health and well-being of rural Iowans by promoting the delivery of quality, accessible healthcare services in rural areas.
About Drake University: Drake University is recognized as one of the finest national liberal arts universities. A distinctive and distinguished private university in Des Moines, Iowa, Drake enrolls nearly 3,000 undergraduate and more than 1,800 graduate students. Students choose from more than 70 majors, minors, and concentrations and 20 graduate degrees offered through seven colleges and schools. In addition, Drake offers a range of continuing education programs serving working professionals, community members, and area businesses. Drake recognizes the importance of its location in Iowa's capital city and seeks to connect its teaching and learning to the wealth of cultural, recreational, and business resources it provides. At the same time, it weaves global thinking and intercultural learning into everything it does, preparing students to lead in an increasingly interconnected world.