This is what it looks like to earn a multimedia journalism degree and what careers it can earn you.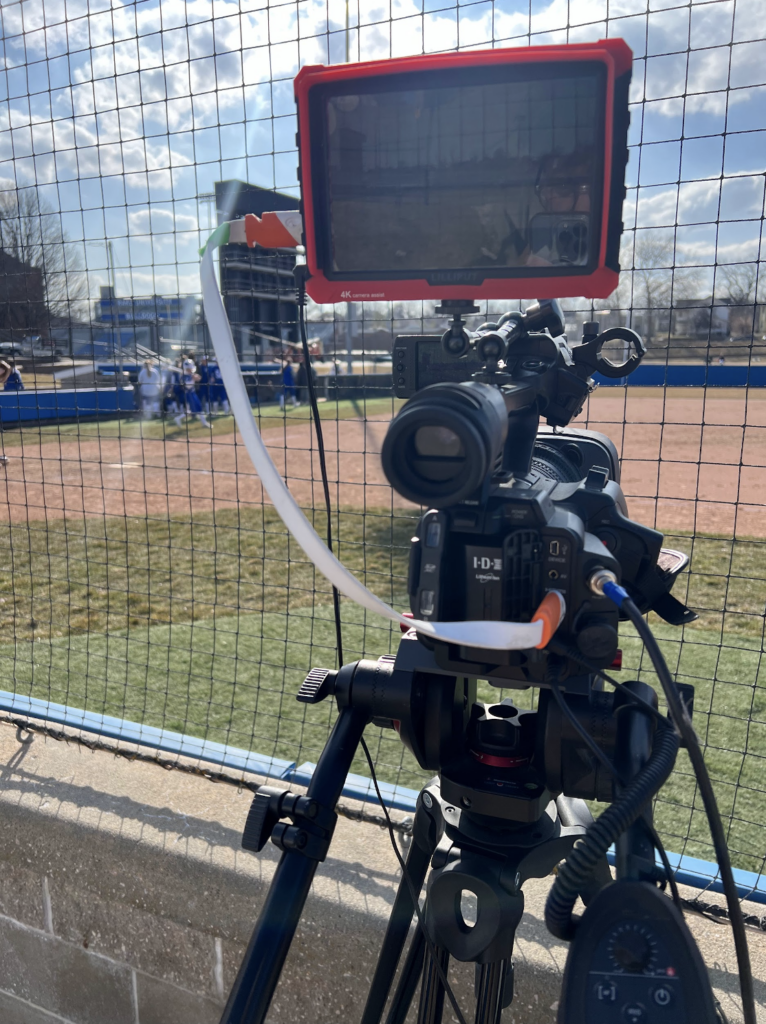 When choosing a major in the School of Journalism and Mass Communication here at Drake you might be wondering what goes into attaining a multimedia journalism degree. But first, what is multimedia journalism?
Multimedia journalism is described by students as a combination of print, broadcast, digital, social media, and photojournalism. At Drake, students in the SJMC receive a well-rounded education of all aspects of journalism, to help them be prepared for their careers. Here are some of the things that you can do at Drake to get the most out of your education.
Multimedia Journalism Courses
Some of the journalism courses specifically offered for the multimedia journalism career include Advanced Reporting, a rigorous exploration into a variety of different newspaper writing styles and stories.
In Media Editing students learn to edit for newspapers, magazines, and websites – with a heavy emphasis on AP style and grammar. If video is more your thing then you'll enjoy JMC 100 Video for Journalists, which takes you out into the field to produce quality news packages. While JMC 105 Web Page Design prepares students to use a content management system and make quality content for the web.
On-Campus Involvement
Classes offered in the SJMC provide students with knowledge and skills that they will use while earning their degree and beyond. One way that students can enhance their education is by participating in the multitude of on campus organizations, designed to help students apply what they have learned and see their work published.
At Drake, there is an organization for everyone. For those more interested in print media, The Times Delphic, the student newspaper, would be the perfect fit. Are you more interested in design and details? Try out Drake Magazine or DUIN. Have a passion for politics? Try writing for Drake Political Review.
For those interested in making stories come to life, Drake Broadcasting System is a great place to start. No matter your interest or your major, these organizations are a great place for students to get hands-on, real life experience.
Internships and Careers
Students in the SJMC have the unique opportunity to work with well connected staff to find their dream internship and get real, hands-on experience in their desired industry. Des Moines is a hotspot for publications, radio stations, and news stations. It is home to Dot-Dash Meredith, Better Homes & Gardens Magazine, Entertainment Weekly Magazine, Iowa Public Radio, WHO 13 News and KCCI 8 News.
This post was written by SJMC students as an SEO assignment for our web content and development class.