Happy New Year
Several internship opportunities are available, details below. If you are in the internship search process, Timm Pilcher, assistant director, professional & career development services, can help guide you.
Legislative Internship
The Iowa Health Care Association, a non-profit trade association for post-acute care providers, is looking for a Spring paid legislative intern. This position includes bill tracking, grassroots campaign outreach, online advocacy, and data entry. Pay is $15 per hour for approximately 15 hours per week, with the potential for summer work. The person who fills this position will have the opportunity to participate in strategic policy work with an organization that has a strong lobbying/advocacy presence at the Iowa Capitol. (Contact brandon@iowahealthcare.org)
Community Journalism Internships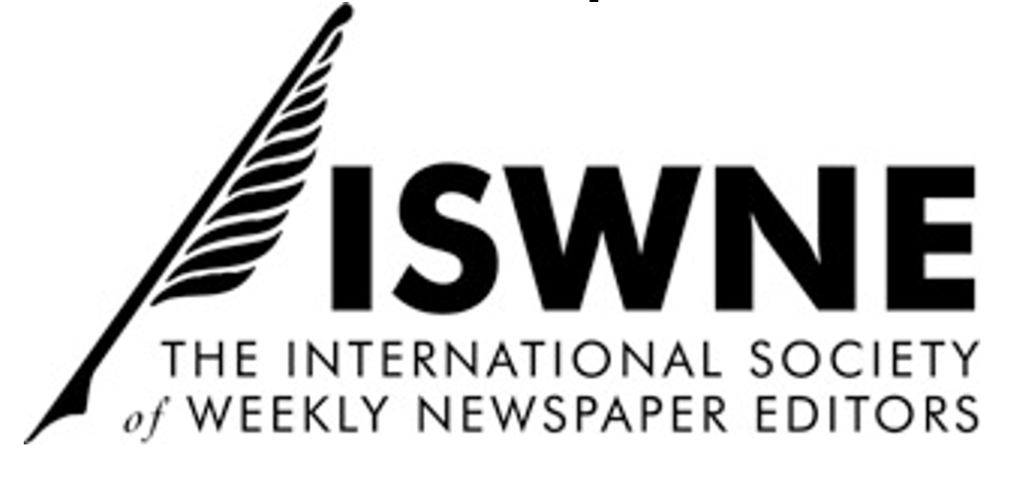 Summer 2023 PAID community journalism internships for university students
40 hours per week @ $12 per hour for 8 weeks
Hands-on experience in a variety of newspaper jobs
See your work in print on a weekly basis
Learn from experienced practitioners
Get to know a different part of the country
Leave with a rich portfolio of stories and experiences
Internships available at:
The Woodstock Independent, Woodstock, Illinois
Bourbon County Citizen, Paris, Kentucky
Reporter & Farmer, Webster, South Dakota
Monroe County Herald, Sparta, Wisconsin
See www.iswne.org for details
Application deadline is Feb. 1, 2023
College Magazine Writer Opportunity
Are you ready to gain real-world experience and advance your writing? College Magazine's professional writing program is a 4-month commitment that includes a 7-week intensive training where you'll uncover your voice, interview dream sources and write meaningful articles that readers love. Writers who succeed in the first 4 months often continue into our editorial internship program. Working closely with our editors, writers receive one-on-one feedback. Writers also learn social media, WordPress HTML, and the SEO knowledge necessary for the real world of magazine journalism.
The writer position is 10 hours a week on a flexible schedule. It's a volunteer, intensive and challenging writing experience. Our graduates have gone on to careers at Vox, NBC, USA Today, Redbook, National Geographic, Random House and more. We welcome applicants from all majors and all colleges. Previous writing experience for a college-level publication is recommended.
To Apply: Please send your resume and writing sample to editorial@collegemagazine.com
Subject: College Magazine Writer Application
Deadline: January 31, 2023 by 6 p.m. ET
Short-form video workshop Jan. 18
Professor Chris Snider and local creator Brad Podray will be teaming up to teach a short-form video workshop at Drake University on Jan. 18. Podray has more than 6 million followers on TikTok and YouTube. Snider has been teaching social media strategy at Drake for more than a decade.
If you or your business wants to learn to create content that gets seen on TikTok, Reels and YouTube Shorts, you won't want to miss this workshop. Get more info and sign up here.
PMAC opportunities
Welcome Weekend 2023 planning is underway. Roles include FYS PMACs (working with a group of students), Event Planner PMACs (planning Choose Your Own Adventure events and facilitating Welcome Weekend activities), and Social Media PMAC (a unique role within the Event Planner PMACs that will run the new Instagram page to showcase our awesome PMACs and all the fun activities of Welcome Weekend).
To learn more about these roles, please attend an information session on Friday, February 3 in Olmsted. Sign up here: PAB: PMAC Information Session'22/'23 (signupgenius.com) In addition, you can follow the @drake.pmacs Instagram account for more information about the position. Applications are due February 12 at 11:59 PM. Please email pab@drake.edu with any questions prior to that.
Adobe update
Drake is changing the way students access Adobe products after J-Term. As of January 23, students will no longer be able to sign into Adobe on lab computers using their Drake email and Drake password (SSO sign-in). Instead, each student must create their own free Adobe ID and sign in with that.
Existing Adobe libraries in SSO accounts will no longer be accessible with this new protocol, so students, faculty, and staff with assets in their SSO Adobe accounts must transfer those assets to their personal Adobe ID accounts. Find details in this linked article from Clayton Mitchell. This will simplify the way the University accesses the Adobe products we use and should alleviate SSO log-in problems.
SJMC scholarship applications available
Numerous scholarships and awards are available to continuing SJMC students. Applications for the 2023-2024 academic are now open and available here. Applications are due by 11:59 p.m. February 1, 2023.
SJMC Office Reminder
SJMC faculty and staff will be working virtually through January 22. Please communicate online and/or set up virtual meetings as needed.
Alumni Spotlight: Donna Tweeten
Donna Tweeten, JO'85, has been named Hy-Vee president overseeing marketing, merchandising, private brands, and digital development. She's been with Hy-Vee since 2005. In this video recorded for the SJMC's centennial celebration, Tweeten discusses her time in the SJMC and offers advice for current students.
Congratulations, Donna, on your well-deserved promotion.
Have a news item for the Memo?
The SJMC Monday Memo (and other days of the week as needed) is a newsletter to keep members of the wider SJMC community updated on School news, achievements, events and opportunities. If you have an item for the Memo, please send it to SJMC webmaster and multimedia professor Chris Snider (christopher.snider@drake.edu). SJMC alums and other professionals can also subscribe to the Monday Memo via email here: http://eepurl.com/bPNbxn