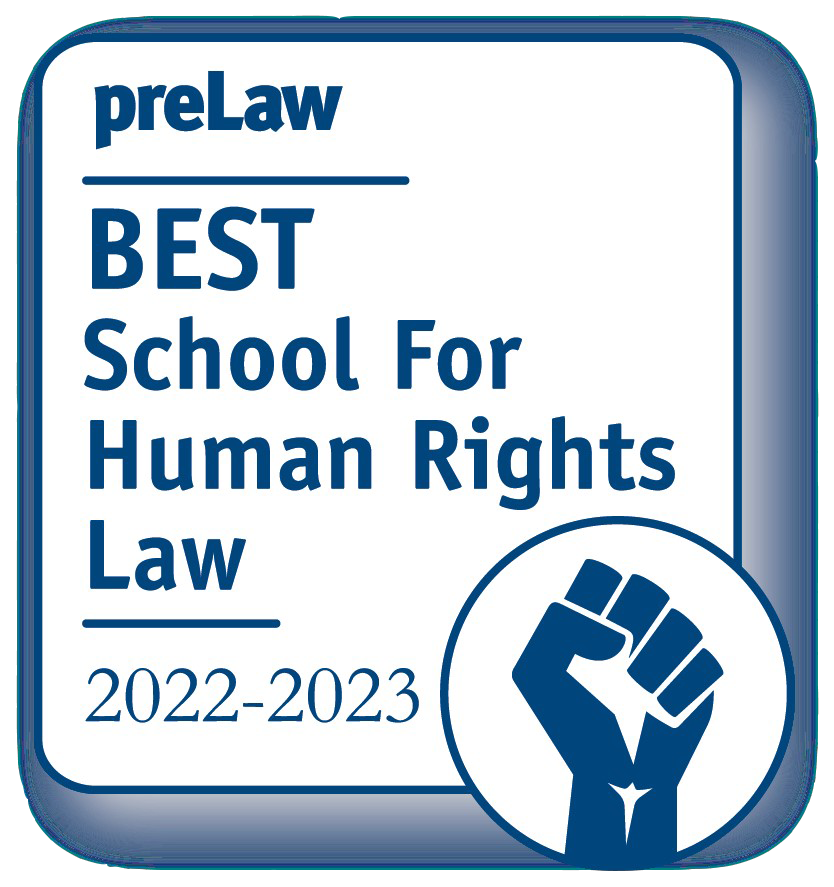 Drake University Law School earned an A ranking for human rights law in preLaw magazine, placing Drake among the top twenty-four law schools in the nation for this field.
The publication based the rankings on law schools' offerings in human rights law, including clinical programs, certificates, externships, partnerships, and courses. The results are reported in preLaw's Back to School 2022 issue.
The issue highlights Drake Refugee Clinic's efforts to assist the large number of Afghan parolees who came to Iowa as part of Operation Allies Welcome, led by Allison McCarthy, co-director of the Refugee Clinic, and Suzan Pritchett, Director of Clinics and Experiential Education, in collaboration with Iowa Migrant Movement for Justice, Polk County Bar Association Volunteer Lawyers Project, and Iowa Legal Aid. The Refugee Clinic held information sessions and screening clinics to help Afghan families understand their options for applying for more permanent immigration status. This effort led to the development of pro se asylum application workshops and ongoing mentoring and training to volunteer attorneys. The Refugee Clinic and its student attorneys have increased their capacity for direct representation of Afghan asylum seekers and are also working to develop a virtual help desk for unrepresented noncitizens in Iowa to obtain general information about immigration issues. These efforts are part of the Law School's response to the recently announced ALL Iowa partnership.
McCarthy believes these initiatives will strengthen the community's response to the legal needs of asylum seekers in Iowa, as well as serve as an important educational opportunity for Drake students. "Drake Law students will have the opportunity to practice community-focused and culturally competent lawyering while strengthening our response to the humanitarian crisis in Afghanistan," McCarthy said.  Other offerings in human rights law include a certificate in Social Justice and Public Interest Lawyering, course offerings such as Race, Law and Social Change, work with the Drake Institute for Justice Reform and Innovation, and internship opportunities.