Drake Mag named 2022 Pacemaker winner
Drake Mag was once again named the "best of the best" in college media.
Associated College Press named 19 student magazines as winners of its prestigious Pacemaker during an awards ceremony at MediaFest22, the Fall National College Media Convention, in Washington, D.C.
"The Pacemaker is the association's preeminent award," executive director Laura Widmer said. "ACP is honored to recognize the best of the best." View all of the winners here.
Drake Mag was one of eight winners in the Feature/General Audience Magazine category, competing against magazines from schools across the country.
2021-2022 Pinnacle Winners!
Drake student publications had a strong showing at this year's Pinnacle College Media Awards. Here are our award winners:
Four-Year Feature Magazine of the Year, Honorable Mention: Drake Political Review, Jessica Comstock, editor in chief
Best Editorial Illustration, Second Place: Drake Mag, illustration by Princess Hart
Best Feature Photo, Third Place: Drake Political Review, photo by Grace Long
Best Feature Story, First Place: The Times-Delphic, by CJ Younger
Best Feature Story, Honorable Mention: Drake Mag, by Nate Eisenmann
Pacemaker 100!
Drake Mag also received its official award for being a Pacemaker 100! Annie Peterson and Nate Eisenmann represented Drake Mag at the reception for the all-time top 100 Pacemaker publications.
Congratulations to everyone involved!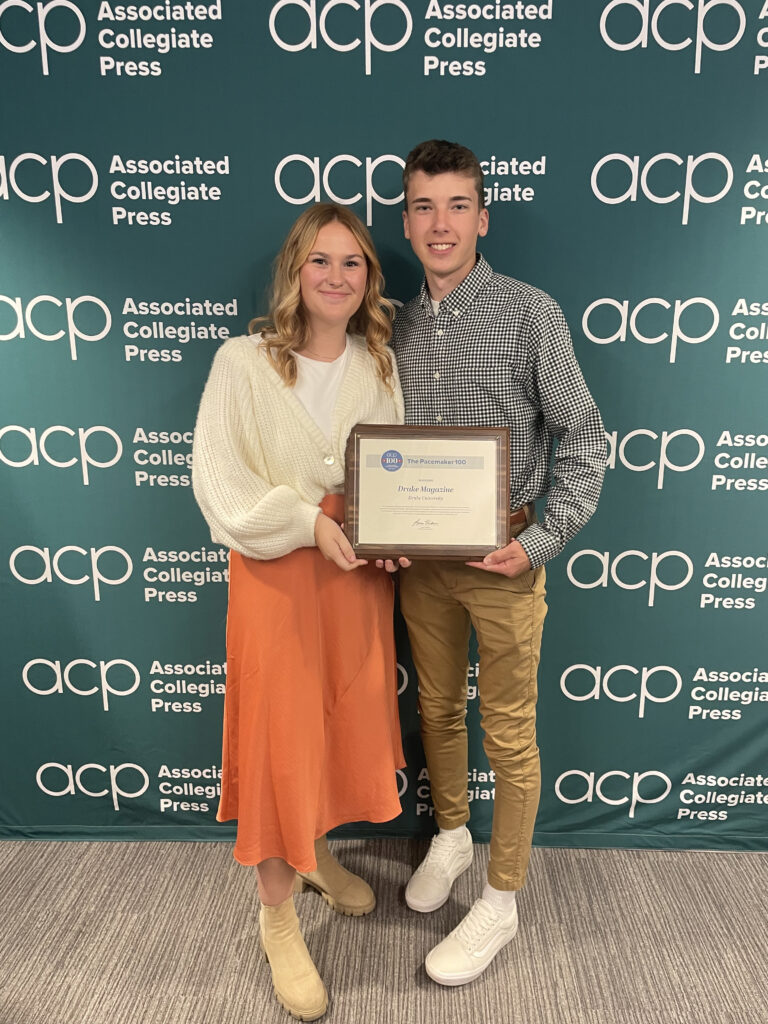 Upcoming SJMC events:
TODAY, October 31, 12 – 1 p.m. – SJMC Trick or Treating and games in Meredith East.
November – Date TBA, Thanksgiving Lunch at the dining center.
Friday, December 2, 1 – 2 p.m. – Winter Hot Cocoa Bar and Ping Pong Tournament.
Snider to host virtual TikTok workshop Nov. 16
Drake School of Journalism and Mass Communication associate professor Chris Snider will host a workshop on Nov. 16 called Adding TikTok and Reels to your Social Media Strategy.
This three-hour, hands-on virtual workshop will teach you how TikTok and Reels (available on Instagram and Facebook) work and share proven strategies to create great content (no dancing required). You'll plan out and create short-form videos during the event.
Cost for the workshop is $79. Sign up before 5 p.m. on Nov. 4 to save $30 off that price. Sign up three or more people, and tickets are just $39 each.
This workshop will be held on Zoom. Sign up for the workshop here.
Election discussion
Faculty from the Political Science department will hold an informal, off-the-record discussion of the US midterm elections and current events around the world on Friday, November 11, from 1:00 to 2:00 p.m., in the Cowles Library Reading Room. All interested students are welcome.
SJMC Student Highlight
The Oct. 26 Business Record Daily shared the following information about their new reporter, SJMC student Nora Felder:
Felder joins Business Record newsroom as part-time reporter
Business Record editor's note: Drake University student Nora Felder has joined the Business Record newsroom in a temporary part-time role. Please join us in welcoming her! She can be reached at brreporter@bpcdm.com.
Here's a little about her: My name is Nora Felder. I am a senior at Drake University, studying multimedia and international relations. I am originally from Ghana, West Africa. I was adopted at age 7 and have been here for 14 years. Being in the U.S. has been very beneficial to my overall growth. I love learning new things that challenge my mind. I am planning on going into the news field as soon as I graduate. I have many interests when it comes to this as I love being on camera, working behind the scenes as a producer and writing for the local newspaper as well. I am honored to get this part-time position at the Business Record. I have been learning a lot within my first week here. I hope to be a valuable member of the team and to bring some insights to them as they help me navigate the newspaper world.
SJMC Days Recap
Dartanyan Brown provided the kickoff presentation, as well as several class visits; faculty members and students competed in ping pong; interns and employers shared experiences; and PR agencies hosted students over the course of last week's SJMC Days. Thank you to all the students, faculty, staff, alumni, and community members who participated.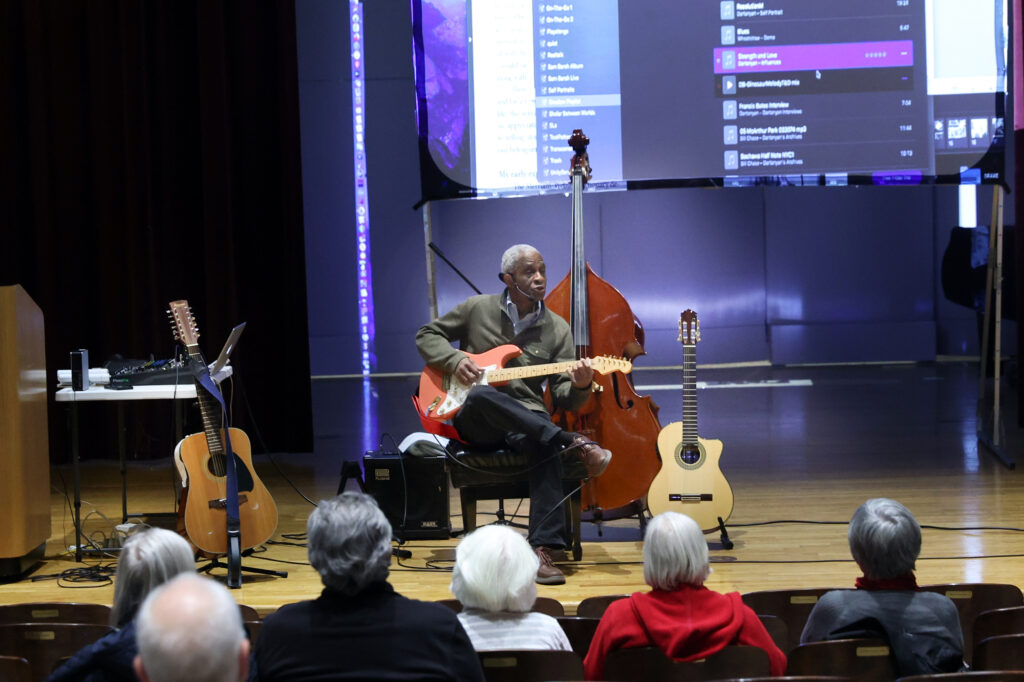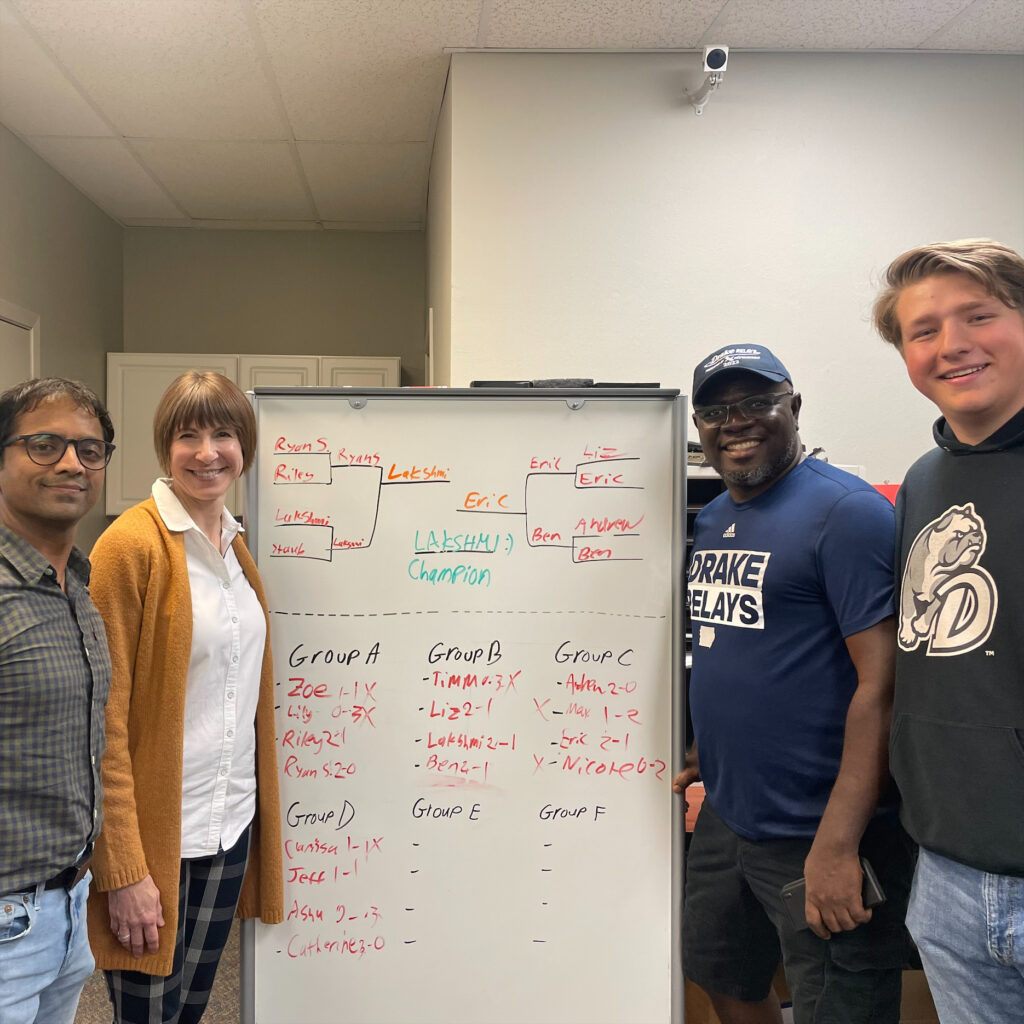 SJMC Class Highlights
JMC 88 Intro to Strategic Political Communication hosted The Gazette's Des Moines Bureau Chief Erin Murphy in late October. Murphy's political coverage is widely published throughout Iowa, and he also often serves as Iowa Public Broadcasting System's (PBS) moderator of political debates, as well as a regular panelist on the network's "Iowa Press" series.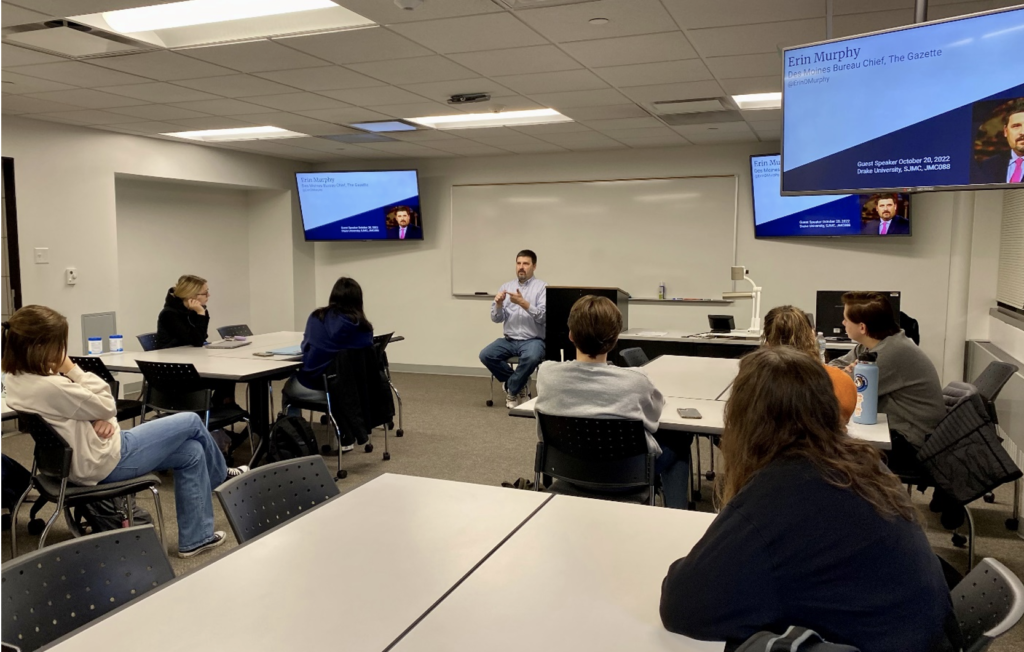 JMC 88 Intro to Strategic Political Communication also hosted alumnus Dartanyan Brown (JO'75). Brown spoke on the role of music and entertainers in political communication.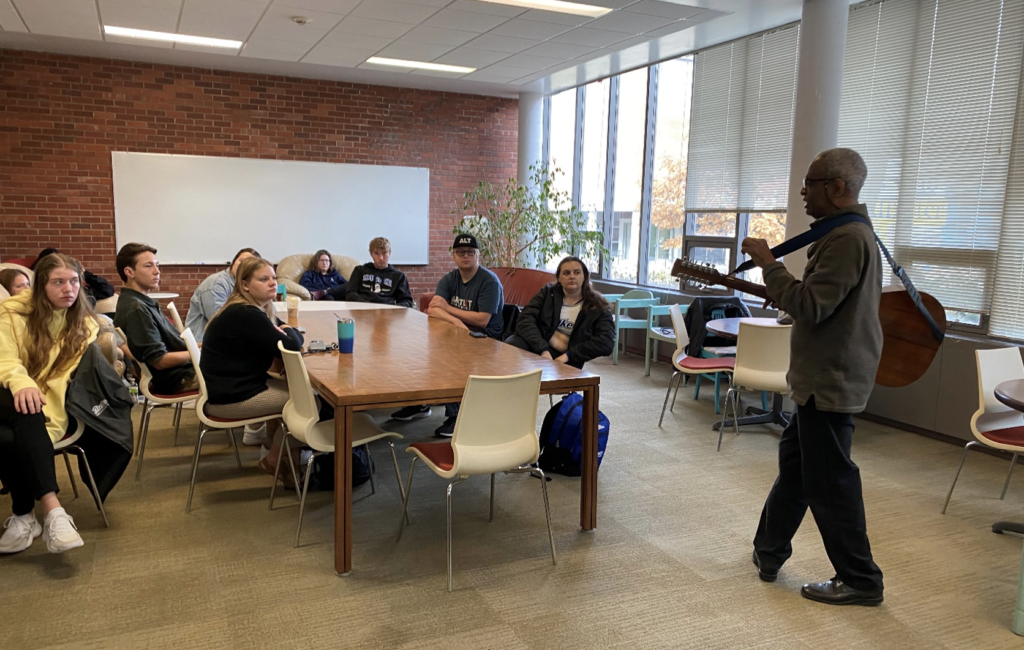 SJMC trivia
The last trivia question was, "The SJMC 3+3 Program combines a journalism/mass communication degree with what other degree?" The correct answer was a law degree. Of the entries with the correct answer, the prize winner is Lily Wasserman. Lily, please stop by the offices during business hours to pick up your prize at the front desk.
The early November trivia question is: What local employer provides an apprenticeship program for Drake SJMC students?
Click here to respond and enter a drawing for an SJMC prize.
Have a news item for the Memo?
The SJMC Monday Memo (and other days of the week as needed) is a newsletter to keep members of the wider SJMC community updated on School news, achievements, events and opportunities. If you have an item for the Memo, please send it to SJMC webmaster and multimedia professor Chris Snider (christopher.snider@drake.edu). SJMC alums and other professionals can also subscribe to the Monday Memo via email here: http://eepurl.com/bPNbxn