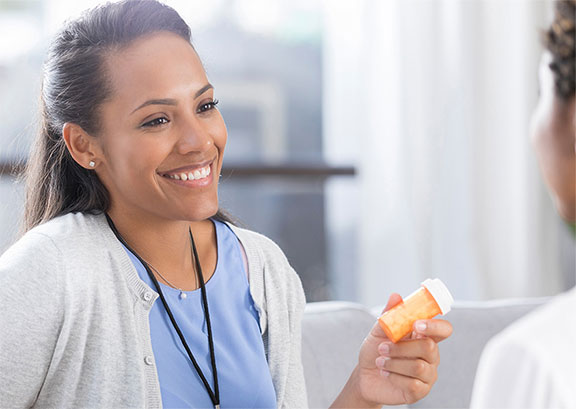 Drake University's College of Pharmacy and Health Sciences has announced a new program for licensed, post-doctoral psychologists – the Master of Science in Clinical Psychopharmacology (MSCP). Expected to begin in the fall of 2022, the MSCP provides the specialized training required to prescribe medication in Iowa and other states*. This advanced credential can enhance one's practice offerings, help increase access to essential mental health care, and open doors to new professional opportunities.
Employment in the mental health field is on the rise, with the U.S. Bureau of Labor Statistics reporting 8% growth for psychologists and 23% growth for mental health counselors. Factors like increased awareness of mental health and a focus on rehabilitation over incarceration are driving this demand. A shortage of licensed healthcare practitioners who can prescribe medications results in patients needing to wait weeks or even months to have a medication prescribed for their illness. Especially in rural communities, trained psychologists who can provide comprehensive mental health care can play a critical role in ensuring individuals have access to the counseling and medication they need to thrive. 
The opportunity for psychologists to prescribe medications was passed by the Iowa legislature in 2016. Iowa became the fourth state in the country to grant prescriptive authority to appropriately trained doctoral-level psychologists. Other states that currently grant prescriptive authority to trained psychologists include New Mexico, Louisiana, Illinois, and Idaho, with several additional states considering legislation.
"The Drake MSCP program will bring greatly needed mental health services to urban and rural areas across Iowa, provided by psychologists dually trained and practicing both psychotherapy and medication management," said Dr. Ryan Ernst, MSCP program training director. "This is both a win in regard to the expansion of services as well as reducing health care costs." 
The 10-course, 30-credit hour MSCP program includes synchronous and asynchronous sessions, allowing individuals to study while maintaining caseloads and office hours. The program curriculum includes online coursework, two in-person assessment events, and a one-credit post-degree fellowship. Courses in the program are led by academic experts and practicing healthcare providers. Students learn from pharmacists, scientists, clinicians, psychologists, and other healthcare providers to gain an interdisciplinary education they can directly apply in their practice. 
After completing the MSCP degree and the accompanying fellowship, individuals meet the requirements to sit for the Psychopharmacology Exam for Psychologists (PEP) and pursue prescriptive certification. Drake's College of Pharmacy and Health Sciences is seeking American Psychological Association (APA) Prescriptive Authority Program Designation for the MS in Clinical Psychopharmacology with the expectation of receiving the designation in 2023 prior to the graduation of the first cohort in 2024.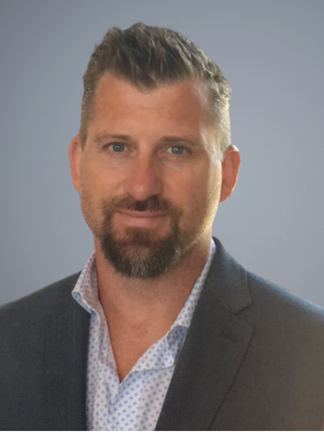 MSCP program training director Dr. Ryan Ernst, Psy.D., MSCP, ABN, became the first psychologist in Iowa to be licensed to prescribe psychiatric medicine. He is a board-certified neuropsychologist/conditional prescribing psychologist at Clarinda Regional Health Center in Clarinda, Iowa. He also has a private practice called Neuro Health, P.C., which specializes in legal and Worker's Compensation cases. He is involved in the neuropsychology profession at a national level through service on the American Board of Professional Neuropsychology Board of Directors.
"The passage of Iowa's legislation that extended prescription privileges to appropriately trained licensed psychologists has made it possible to significantly expand my scope of practice. It has been one of the best experiences of my career," said Dr. Ernst. "Now with the opportunity to join the Drake University College of Pharmacy and Health Sciences as the director of training for the new master's degree in clinical psychopharmacology (MSCP), I greatly look forward to assisting the university in building a local program affording more Iowa psychologists the opportunity to become prescribing psychologists and provide additional patient care."
"We have long been concerned with the gap in mental health services across our state and country. We are committed to beginning the MS in Clinical Psychopharmacology program and are delighted to have Dr. Ernst join us as our inaugural training director," said Renae Chesnut, dean of the College. "This degree program is in line with expertise within our college and our vast connections with the medical community will assist psychologists in obtaining their practicum/fellowship experiences. I have no doubt that our program will have a positive impact on patients in the state of Iowa who can now be cared for by appropriately trained psychologists who provide both psychotherapy and medication management."
*Check your state requirements.