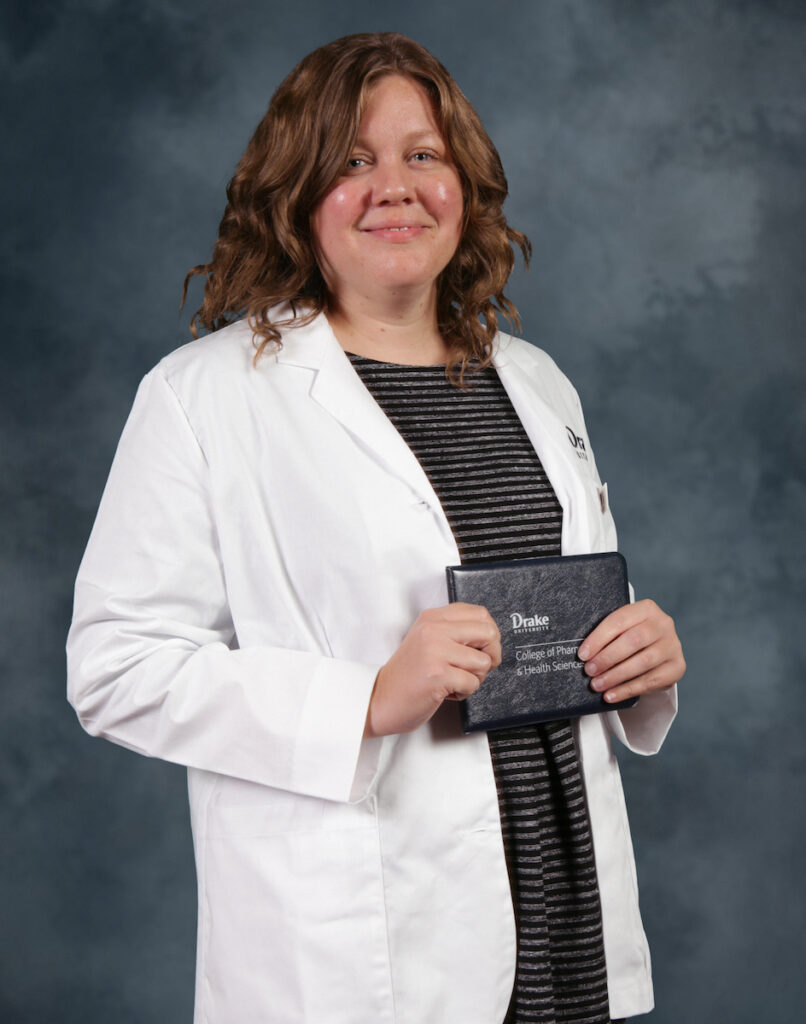 Second-year occupational therapy student Briana Brewster accepted a year-long student internship with the Mental Health Special Interest Section (SIS) of the American Occupational Therapy Association (AOTA), beginning July 1st, 2022. Originally from Des Moines, Iowa, Brewster plans to work in a mental health setting after completing the Occupational Therapy Doctoral (OTD) program in Drake University's College of Pharmacy and Health Sciences. 
"As an OT student, I feel like I have been taught how to work through the process as opposed to simply being taught the right answers," said Brewster. "Because of this, I feel more confident in my ability to pivot and adapt to the presenting situation. I think these qualities along with my life experience made me a competitive candidate."
To apply for this highly sought-after, competitive internship, students complete an application indicating their interest in serving in the role, what they hope to accomplish through the opportunity, and how they will be able to contribute to the SIS. Nine students are selected to work with each of the SISs within the AOTA. 
AOTA SIS Student Interns participate in their SIS Standing Committee's monthly virtual meetings and engage with members of the Committee on various projects. The internship is an opportunity for students to participate in a variety of experiences related to innovative practice efforts and become change agents. Interns assist with compiling information and evidence, work collaboratively with other SIS interns across practice areas on common tasks, and organize data for upcoming projects. Previous interns have had the opportunity to collaborate to write articles, develop materials and present during a session at the AOTA Annual Conference & Expo, develop resources to be distributed to AOTA members, and more.  
"The Mental Health SIS Internship seemed like a great opportunity to gain more experience in this area and to learn more about what mental health occupational therapists are working on at the national level," said Brewster. "I am looking forward to collaborating with and connecting with other professionals in the field of occupational therapy, learning more about mental health initiatives, and gaining insight into our professional organization."
"Congratulations to Briana on the opportunity to participate in this prestigious internship," said Renae Chesnut, Dean of the College of Pharmacy & Health Sciences. "Her selection is evidence that we are fulfilling our college's mission to prepare today's learners to become tomorrow's health care leaders."