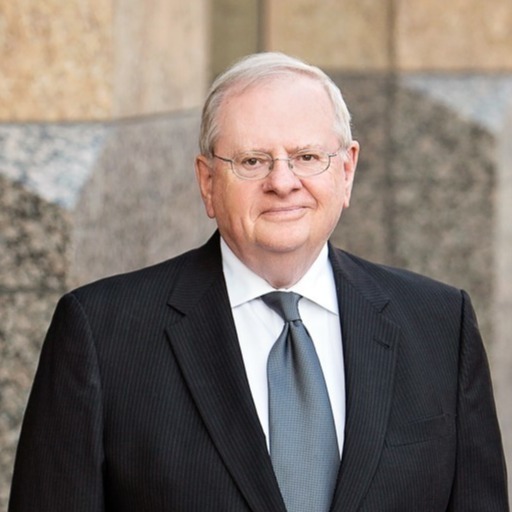 A lead gift from McKee, Voorhees & Sease, PLC, has established an endowed faculty position, the Edmund J. Sease Faculty Research Scholar. This position will honor the contributions of Ed Sease, LA'64, LW'67, to the Law School's Intellectual Property program. Mr. Sease practiced law for more than five decades with McKee, Voorhees & Sease, becoming one of the nation's premier intellectual property attorneys. He has also served as a long-time adjunct professor at Drake Law School and was instrumental in creating the Intellectual Property Law curriculum.
"We are delighted to honor Ed by establishing a faculty research scholar position in his name," said Drake Law Dean Jerry Anderson. "Professorship and Scholar designations give us a competitive edge in recruiting new faculty and help us to hire the best candidates to fill faculty positions."
Ed received his Bachelor of Science in chemistry from Drake University in 1967 and his Juris Doctor in 1969. He practiced patent law at Procter & Gamble in Ohio for 7 years before returning to Des Moines in 1973 to join Zarley, McKee, Thomte, Voorhees & Sease. A partnership change in 2002 established McKee, Voorhees & Sease, where Ed continued his extensive litigation practice on a national level until his retirement in 2021.
In addition to his contributions to the legal community, Ed served as an adjunct professor at Drake Law for 44 years, starting in the Fall of 1977, teaching a total of 59 classes over those years, to over 700 students. He has been honored by the Law School as Alumnus of the Year (2001) and was the recipient of the inaugural Drake Law School Adjunct Professor of the Year Award earlier this year.