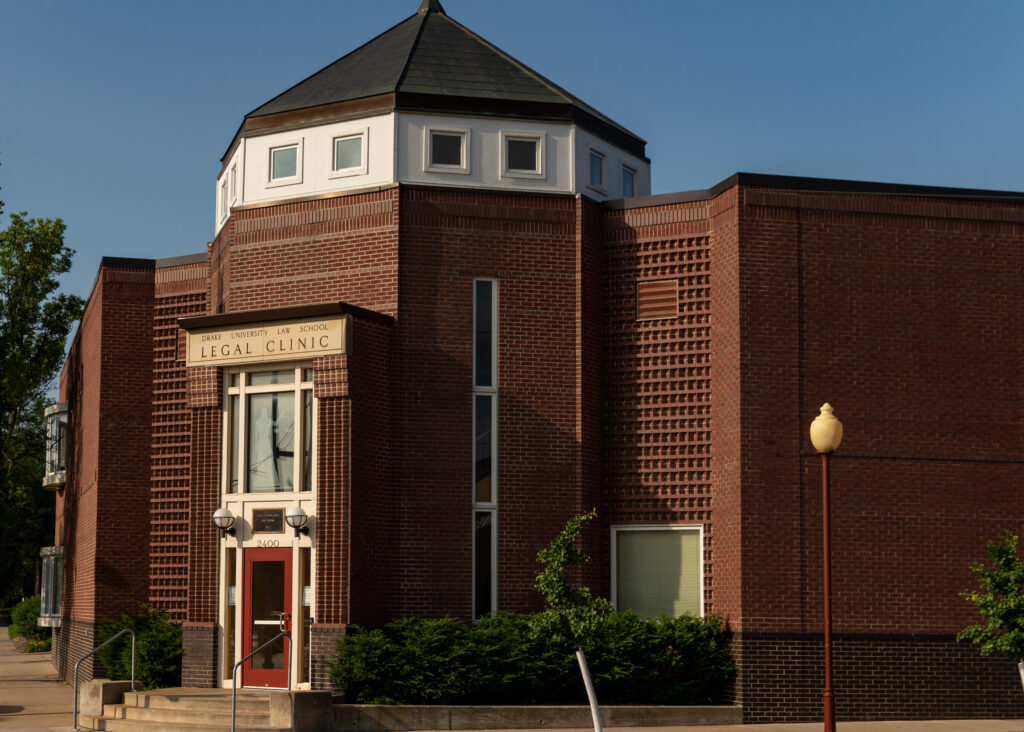 Karen Shaff, LW'79, and Steven Jayne, LW'78, have created permanent funding to sustain the Drake Law School Refugee Clinic. Through the Refugee Clinic, second- and third-year Drake Law students develop important lawyering skills while providing free legal services to individuals who are applying for asylum in the United States and other forms of humanitarian relief.
"Our clinics are resource-intensive programs that are often funded through short-term grants," said Drake Law Dean Jerry Anderson. "This gift will ensure the ongoing operation of the Refugee Clinic and demonstrates a commitment not only to the education of our students, but to the service they provide to our community."
Karen Shaff served as the executive vice president, general counsel, and secretary of Principal Financial Group, where she was responsible for the law and government relations departments. She joined this Des Moines-based Fortune 500 company in 1982, shortly after graduating from Drake Law in 1979. She began as an assistant counsel and quickly climbed up the corporate ladder. When she was appointed as executive vice president in 2004, Ms. Shaff became the highest-ranking female officer in the company.
Steven Jayne was attorney/owner of Steven Jayne Law Offices where he specialized in social security, workers compensation, and personal injury cases. He currently serves on the Des Moines Library Foundation Board.
In 2014, a gift from Ms. Shaff and Mr. Jayne established the Karen Shaff and Steven Jayne Law Scholarship Endowment. The scholarship supports Drake Law students who exhibit true financial need.