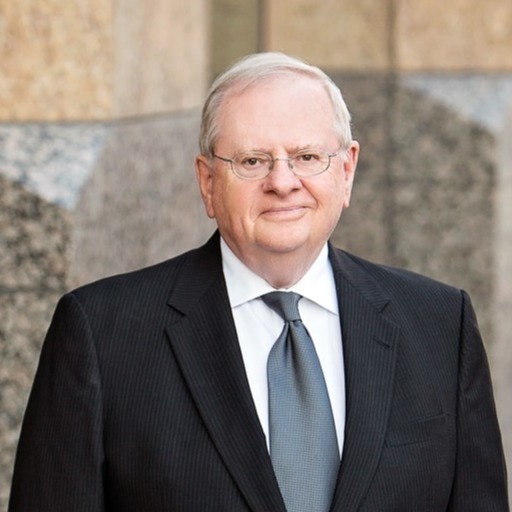 Drake University Law School is pleased to announce that Edmund J. Sease (LA'64, LW'67) received the inaugural Drake Law School Adjunct Professor of the Year. The new award recognizes exemplary service and excellence in adjunct faculty teaching.
"One of the great strengths of Drake Law School is our ability to call upon outstanding members of the bench and bar to serve as professors for us, which injects not only a wide variety of subject matter expertise, but also crucial practice experience into the student's education," said Drake Law Dean Jerry Anderson. "Ed's impressive professional achievements and his record of service and teaching at Drake Law made him the perfect choice for this recognition."
Professor Sease started teaching classes for the law school in the Fall of 1977 and continued to teach every year until his retirement in 2021. During those 44 years, he taught a total of 59 classes to over 700 students. In addition, he helped the law school design its Intellectual Property Law curriculum, developing courses to prepare Drake Law students for careers in this important field.
Professor Sease received his Bachelor of Science in chemistry from Drake University in 1967 and his Juris Doctor in 1969. He practiced patent law at Procter & Gamble in Ohio for 7 years before returning to Des Moines in 1973 to join Zarley, McKee, Thomte, Voorhees & Sease. A partnership change in 2002 established McKee, Voorhees & Sease, where Ed continued his extensive litigation practice on a national level until his retirement in 2021.
"I consider Ed Sease as the "Father of IP Law" in the state of Iowa, not only because of his impressive practice, but because of his service in teaching the next generation of lawyers who now practice in that field," said Dean Anderson. "I am pleased to honor his incredible legacy with this award."