Drake University will award 1,119 undergraduate, graduate, and doctoral degrees at its 2022 commencement ceremonies to be held Saturday, May 14, and Sunday, May 15, in The Knapp Center, 2525 Forest Ave.
"Our Class of 2022 graduates are exceptional, and I am honored to present them with their diplomas as they cross the stage in the Knapp Center this weekend," said Drake University President Marty Martin. "Strengthened and bonded by the unusual and ever-changing set of circumstances they faced, there are no limits to what the Class of 2022 can achieve."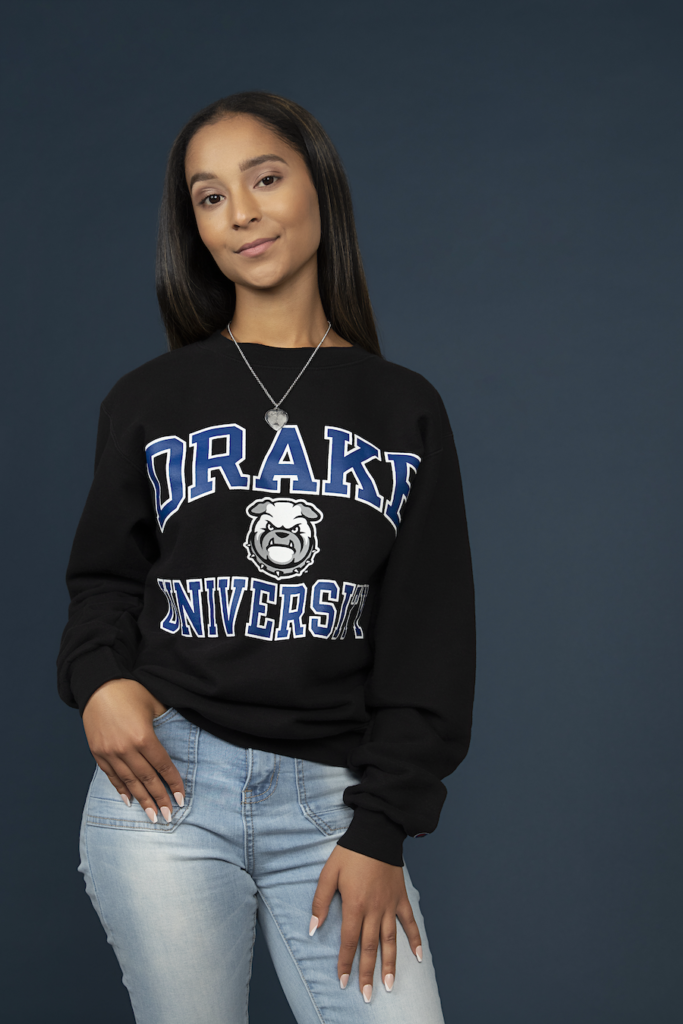 As part of the undergraduate ceremony at 10 a.m. Sunday, May 15, graduating senior Madyson Sklar will be awarded the Oreon E. Scott Outstanding Senior of the Year Award and address her fellow classmates. Sklar is graduating with a major in sociology and minors in English and rhetoric, media, and social change and a concentration in social justice in urban education. Each year, the Oreon E. Scott Award is presented to a student leader who embodies the four hallmarks of scholarship, leadership, service, and involvement. Sklar has held many leadership roles on campus. She has been an active member of the Coalition of Black Students; Student Senate, serving as co-equity and inclusion senator; the Crew Scholars Program; a Peer Mentor Academic Consultant; the founder of BLM@Drake; and co-president of Unity Roundtable, just to name a few. After graduation, Sklar plans to attend the University of Minnesota and pursue a graduate degree in higher education.
Drake's graduates join a network of more than 75,000 Drake alumni around the world. The University will stream the ceremonies at live.drake.edu. Free parking is available in campus lots during the ceremony. Find more details, including the full commencement program, on the Registrar's website. Use the hashtag #Drake2022 to join the celebration on social media.
To provide a safe environment, all attendees will be required to wear a mask inside the Knapp Center.
College of Pharmacy and Health Sciences Doctoral Hooding and Commencement Ceremony
Saturday, May 14, 3 p.m.
The Law School Commencement Ceremony
Saturday, May 14, 7 p.m.
Undergraduate Commencement Ceremony
Sunday, May 15, 10 a.m.
Graduate and Doctoral Commencement Ceremony
Sunday, May 15, 2 p.m.